Master framework to build robust web applications.
With Our Project Based Practical Angular Training
Learn the most powerful & prominent Front End Development Framework having fantastic job opportunities today. Develop dynamic, responsive web applications with our Angular training course. Learn from experts, gain hands-on experience and take your skills to the next level.
60 Days | Practical Online Training | Live Projects
Angular Training at Softspace Solutions covers everything from installation to deployment. At the end of the Angular Training program, you'll have learned everything there is to know about components, directives, services, forms, Http Access, Authentication, Optimizing an Angular App with modules, and offline compilation, among other things – and you'll have learned how to deploy an application as well!
Angular Course Curriculum
2.5 Months Live Online Training
Angular is a JavaScript framework developed by Google for the development of powerful single-page applications on the front end of web applications.
It is constructed using TypeScript, which is a superset of JavaScript. The Angular framework allows software developers to create native web or mobile applications in a single step, rather than having to experiment with different platforms.
60 hrs of practical learning.
2 months dedicated Live Sessions.
Work with UI implementations.
One-to-one mentoring.
Understand client side execution.
Live development project.
Project based training.
Data fetching and collection..
Hook with front-end.
Conceptual training.
Full executional assessment.
100% placement assistance.
Any fool can write code that a computer can understand. Good programmers write code that humans can understand.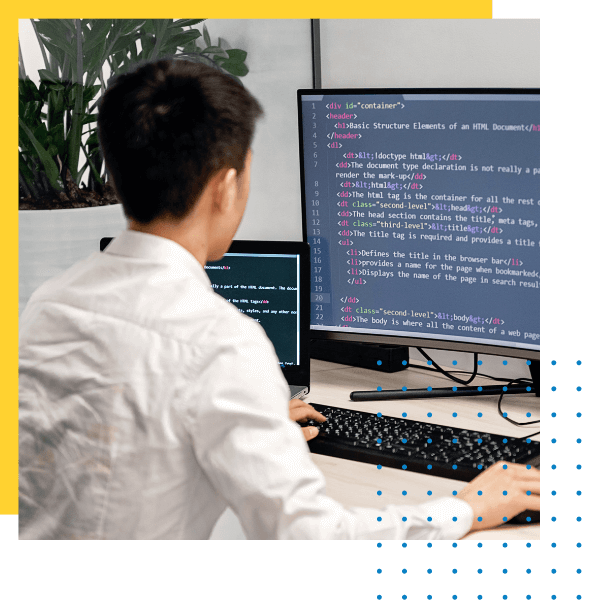 Angular Course Key Features
Our Angular Training Program will help you learn how to use the Angular framework to build web apps. There are real-world projects and case studies that show how you can use the features of Angular and Angular component libraries. You'll also learn about TypeScript and the life cycle of Angular components.
Angular workspace & installation.
Modules & components.
Templates and views.
Templates, directives, and data binding.
Services and dependency injection.
Routing.
CLI & API references.
Who can join Angular Course?
Anyone working with programming stuff or even from non-programming background can start learning and master Angular.
Fresh graduates.
IT Professionals.
Web developers.
Non IT professionals.
Networking people.
Back-end developers.
All the trainers are working professionals. Hence, all the batches are scheduled in the morning hours only.
Weekdays & Weekend Batches.
7:30 AM to 9:00 AM.
Live online classes.
Monday to Friday.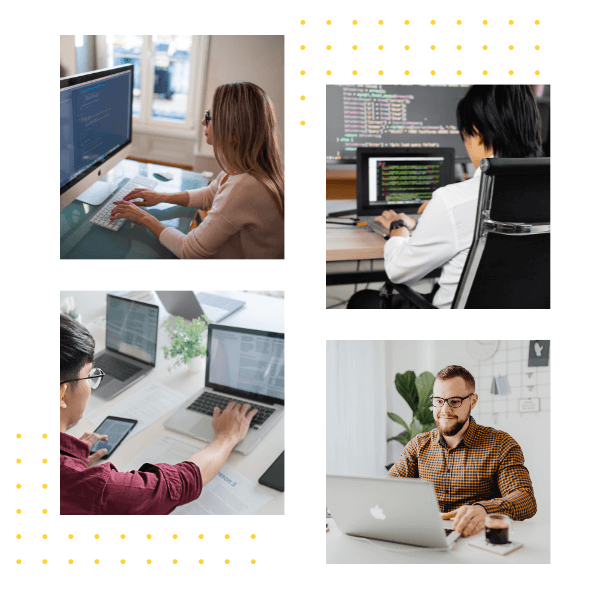 Why you should choose us?
Angular Developer Course FAQs
You will definitely have some doubts about the course and career path. Here we have answered some most prominent questions related to NodeJS course.