MARKETING, A concept which defines how well you promote and show off your product or service. A technique used to attract prominent customers to buy your products. Today, Social Media has made it much easier for us. There are numerous benefits of social media for every business.
Let us talk about the scenario 25 years ago i.e 1995 onwards. Marketing was all about
Visiting a potential customer.
Explaining the product.
Convincing him to buy and try it &
Finally getting a review.
This used to be the standard procedure and it a bit longer considering the time required to execute it. As time moved forward, technology took over and we got introduced to the best online tool i.e. SOCIAL MEDIA.  The first social media site SIX DEGREES came in 1997. It enabled users to upload a profile and make friends. Then came up the concept of blogging, which exploded worldwide.  This gave rise to the popularity of social media. Following are some of the sites which came up with a variety of special features:
Six Degrees: User profile and make friends: Andrew Weinreich: 1997
MySpace: social networking website: Tom Anderson, Chris DeWolfe, Jon Hart: 2003
Photobucket: image hosting and video hosting website: Alex Welch and Darren Crystal: 2005
YouTube: video-sharing platform: Chad Hurley, Steve Chen, and Jawed Karim: 2005
Facebook: Mark Zuckerberg, Andrew McCollum, Dustin Moskovitz, Eduardo Saverin, Chris Hughes: 2004
These social platforms changed the face of marketing. Additionally made it easier & result-oriented. Let us see what are the top 10 benefits of Social Media Marketing in your marketing strategy.
Advantages of Social Media
Since 2006, Facebook & Twitter have become extremely popular with users. They are the most popular social networks available today.  Social Media has been an exception right from its birth. There are billions of people connected. So, it is the best and potentially the most result-oriented platform for branding.
Social Media gives marketers an easy way to communicate with their target audience. Then convert them into potential customers. Whatever the product is, you definitely have an audience for it.
You can reach them easily. Social media marketing techniques are way cheaper than traditional marketing. With the audience and apps going mobile, it is certainly easy to communicate with them on the go. 
Pitch your product & get engagement and reviews. Every audience becomes your marketing correspondent with his opinion on the product. This goes on to become a chain of activities with likes, comments and feedback. This is extremely important for any brand, willing to gather an audience online.
1. Direct Connection With Your Audience
Yes. You have your audience to connect with directly. How? DEMOGRAPHICS. It is the best targeting concept in Facebook Ads. If you are certain who your audience is, you can set the demographics according to:
Age & gender.
Location.
Interests.
Education pursuing.
Purchase habits.
There are a lot more targeting options for you to choose from. Your audience is there on every social platform. Especially on Facebook & Instagram.
So, you have easy options to connect with them directly. Run a brand awareness or PAGE LIKES campaign for a particular set of people and you have people who fill follow you regularly and might turn into potential customers.
2. Posting Organic & Paid Content
What is organic content? It is simply a kind of content produced or written by users or page owners, which does not need any page promotion. It is like a regular post which can get a huge response through a set of keywords used in it. The reach of an organic post is limited as the use of HASHTAGS is limited on Facebook.
But, when you use the BOOST to promote this organic post, it becomes a paid content post. This helps you in reaching a wider set of audience within the same demographics that you set. This helps in promoting easily for a defined audience.
3. Affordable Paid Advertising

The minimum Ads cost per day on Facebook is ₹40 or $1. So, even if you plan a monthly ad, you won't be spending more than ₹1200. So, even if you have a budget restriction, you can still promote your business on Facebook easily. And you must.
Gaining an audience at a minimum cost can only happen through Social Media. You can BOOST any post or run a BRAND AWARENESS campaign at ₹75 only.
4. Brand Building With Minimum Effort
Brand Awareness. A huge task today. But very simple to implement with social media. this is one of the TOP BENEFITS OF SOCIAL MEDIA. Social Media is a great tool to build your online presence.
It comes with responsibilities like sharing valuable content for your audience to build a reputation. Building a brand takes time. You have to maintain consistency on all platforms with regular posting and engagement.
5. Drive Traffic To the Blog/Website
Any advertisement leads to a LANDING PAGE. Because you cannot write TOO MUCH TEXT on your Facebook Ad image. Otherwise, its delivery gets affected. So, Facebook Ads can help you drive traffic to your website through promotional campaigns.
If you have a large audience, this can happen with expenses as well. You just need a fantastic viral post to gather engagement. Many e-Commerce sites run product campaigns on Facebook. Their ultimate destination is a website where the user completes a purchase.
6. Targeting Expansion With Custom Audience
TARGETING is an important part of Social Media Ads. Unless your audience is sorted, you cannot expect results in the form of conversions. So, when you get a set of audience from your campaigns, you can use that data to:
Generate a new audience.
Develop a similar audience set.
Also, you can upload your excel file of customer data and generate a new audience having similar interests.
7. Expenses Measurement & Optimization
Social Media Ads are affordable. This doesn't mean you can spend wayward. You need results from the ads. Therefore, you need performance measurement tools.
Constant optimization is necessary for advertising. You need a very specific audience for your product or service. There are multiple factors which influence your ad strategy:
Ad objective.
Bidding type and amount.
Audience.
Ad quality.
Your industry.
Every type of ad can have different expenses. A lead might cost you $0.5 or it can cost you $5 as well. It all depends on targeting optimization.
8. Marketing Automation Is Easy
You need to be smart in online advertising. There are multiple FREE & PAID tools to help you run your ads. If you have money to spend, you have money to use these tools as well. Which tools are there for social media marketing automation?
HOOTSUITE.
BUFFER.
SPROUT SOCIAL.
COSCHEDULE.
SENDIBLE.
What is your job while using this automation? Create images and content & hashtags. Remember, image size varies according to the platform. So, CANVA will help you with that image creation task. We suggest, you create posting data for the month and fit it into a schedule for posting.
Also, you have to remember that, there is a PROPER POSTING TIME for every platform. Follow that for maximum engagement.
9. Lead Generation
This is what businesses want. LEADS. How to generate those via Social Media? Lead Generation Campaign. Filling out a form on mobile devices is a bit tedious. But the Facebook Lead Generation campaign has it sorted for your ease.
Put up your post image, a short description and a call to action button. The audience will click and go to the form. Maximum 4 fields are recommended in the FACEBOOK LEADS AD form.
Ask the right questions to get quality leads. Target with detailed demographics. Give them something in return. FREE GUIDE, PDF, NEWSLETTER SUBSCRIPTION. This will interest them.
10. Build Online Reputation
Online Reputation Management is a big task for Social Media Marketers. Online reviews and feedback help new audience to understand your reputation. ORM is about encouraging clients to post positive feedback to help grow your reputation.
85% audience trusts online reviews as much as a personal recommendations. Also, 49% of people need to see 4 stars to trust a business. This should make you understand, how important ORM is for your online growth.
Improve this by asking your friends, clients, family, and partners to post reviews for you. Once people see positive reviews, they can calm their worry nerves and approach you for business.
Benefits of Social Media Marketing
Even today, every business is not aware of the importance of social media marketing. Its benefits are still a mystery to many brands. Research shows that 50% of small businesses are not using social media. This would hurt the business today.
Some of them know the benefits, but still, they are holding back on getting started with it. How does social media help in improving business growth:
Increased brand awareness.
How? Your product is pitched to a larger audience with the least expenses. More people get to know about your products and services.
Improving website traffic.
An advertisement cannot display the complete description. So a landing page on your website helps the audience. It gives them detailed information about your product.
Once you are a known entity, you need to have convincing power. This is where the right delivery matters. The audience needs convincing. Your product and delivery must meet their expectations.
Positives of Social Media
Many features add value to your presence. Features like advertising convenience, ease of communication, and concise pitching are useful. Accordingly, we need to find ways to make the use of social media fun. 
John Wanamaker, a merchant considers to be a proponent of marketing once said, "Half the money I spend on advertising is wasted; the trouble is, I don't know which half." The same goes for social media. You don't know the cost of every outcome. 
There is no cost for a like, review or tweet. You are explicitly spending to get results. You cannot price social media outcomes.  Social media ROI is not only investment and outcome. 
Introduce your product to the users.
Provide valuable and useful information related to it.
Understand their pain points.
Know what they need.
With this engagement, you start building trust.
They get convinced that you are a solution to the problem they have.
Then they approach you for a purchase or guidance.
Then they share it with their friends and close ones.
This way, your audience grows via referral. Eventually, It is all about building trust and authority. Social Media provides the value of building a brand
How is Social Media changing market research?
Follow the market requirements:
Target customers.
Market scenario.
Brand appearance.
Social media for market research helps you understand the benefits. It correspondingly creates a proper research plan for you. Additionally, you get measurable results. Otherwise, they are difficult to get and track in traditional marketing. Results such as:
Real-time insights on what's working and what's not.
Improve your marketing appeal to better influence the audience.
Easy access to social media helps promote user interaction, engagement and participation.
Social Media is broad and interactive. It helps you get information through interaction and observation.
Improved cost-efficiency. With proper planning and implementation, you can easily benefit from social media research.
Conclusion: Overall, we cannot set Social Media aside. It is stronger than traditional marketing. Easier to put in place. Easy to measure. It can be optimized easily as per required changes.
So, whether you are an established brand or a new player in the market, social media is for you. The benefits of social media marketing are going to give you results. It just depends on how are you taking the benefits.
The benefits of social media are limitless if you have a proper hand on how to handle things. Once you know the game and your audience, there is no stopping you from achieving the reputation which you always wanted.
So, keep improvising your social profile and engagement, and take benefit of your online presence to boost your business and income. Today's efforts will definitely help in bringing a bigger customer base tomorrow.
Get started, build a strategy, analyze your audience and start taking the benefits of social media marketing from today.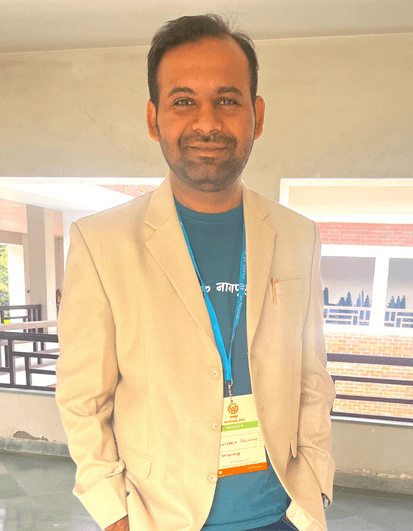 10+ Yrs Experienced Skill Development Trainer | Educator | Digital & Content Strategist. Helping freshers and graduates make sound career choices through practical consultation. Guest faculty and Digital Marketing trainer working on building a skill development brand in Softspace Solutions.