Social Media Marketing is the concept of interacting with your audience in a social and relatively personal way through social media.
To make a successful connection. Taking advantage of the platforms where people splurge the majority of their time. Persuade them to:
Take a look at the product advertisement.
Make them think about what you're selling.
Engage them with content that is tailored to their needs.
Finally, close the deal.
Every social media marketing strategy is built on the foundation of the four steps listed above. Your products and services will sell only when your target audience trusts you. People will only trust you if the product or service you're selling appears to be promising and results-oriented.
On the contrary:
If your advertisements aren't persuasive enough.
Or you're just doing what everyone else is doing.
You're simply squandering your money and time. Both losses are detrimental to any startup, large agency, or anyone in the industry.
To avoid such failures and develop a focused and superb social media strategy, you'll need some trustworthy social media marketing tools to help you out. Now, before you pick any social media marketing tools, you should ask yourself the following questions:
What Social Media Marketing Tools Do I Need?
What effect will they have on my social media marketing strategy?
Why are they required to be used?
What will they do to assist me?
Is it worthwhile to put money into them?
Are there any alternatives that are free?
If you know the answers to these questions, you'll be able to quickly devise a strategy and select the best social media marketing tools for your needs. The goal or tasks of social media marketing are as follows:
Graphics designing.
Content creation.
Video Creation.
Hashtags research.
Post scheduling.
Audience targeting.
Analytics.
Every social media ad or campaign should include the seven points listed above. You will lose the game if you make a mistake with anyone. So, in order to play the winning game and pitch your product in the best possible way, you'll need some help. These tools can be your best helpers when it comes to juggling multiple tasks.
So, which tools are best for the seven goals listed above in social media marketing? Let's take a look at it.
Social Media Marketing Tools For Images & Graphics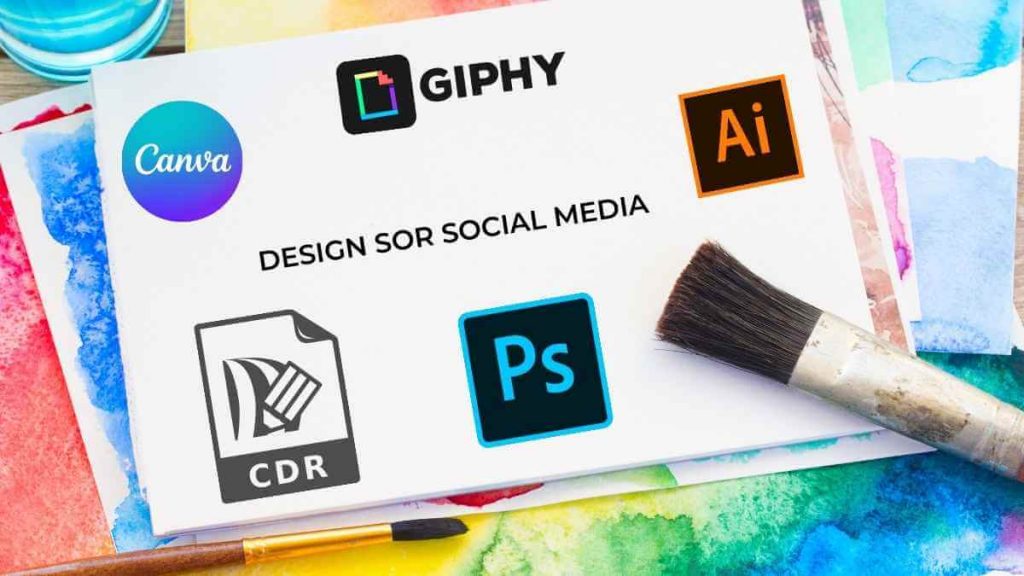 Canva is a free graphic design app that also includes a photo and video editor. Among other things, create visually stunning social media images, videos, greeting cards, flyers, and photo collages. It has a free version with more options and a premium version with more addons.
You can use a projector to create and share visuals across all of your social media channels. In Projector, you can make everything from presentations to social media posts, email newsletters, graphics, GIFs, and videos. In Projector, bring creative designs to life through real-time collaboration. Share your story along with a link to collaborate on it at the same time
Remove.bg, as the name implies remove the background. It could be a JPEG or PNG file. This tool allows you to quickly remove the background from any image. Everything from making a background transparent (PNG) to adding a white background to a photo can be done with Remove.bg
Ssemble is an advanced background removal tool designed to make image editing fast and easy. With its state-of-the-art AI technology, Ssemble can accurately separate the foreground from the background in seconds. Whether you want to remove a distracting background or isolate an object, Ssemble is the perfect solution for any photo editing needs.
Giphy is a social media and messaging platform that allows users to embed animated GIF images in posts and messages. It's currently the best place to find animated GIFs, stickers, and other similar items.
Touchretouch
Is there anything offensive in your photo? TouchRetouch is an app that gives you all the tools you need to effectively remove distracting or useless content from your photos, allowing them to be more effective without it.
Reading quotes can be calming as well as motivating. To generate better quotes, you'll need a quick and promising tool. Quozio is a simple tool for creating, saving, and sharing quotes. Creating beautiful quotes has never been easier!
Adobe Spark [Freel Blur background]
Do you want to draw attention to the images' relevant content? Adobe Spark can be used to blur the background. You can easily blur the image background with Adobe Spark. Blurring a photograph removes fine details while enhancing the image's overall nuance.
Easel.ly [Drag and drop infographic creation]
With this fantastic tool, you can create beautiful and powerful infographics, posters, and more. Without any design experience, anyone can create and publish powerful graphics (infographics, posters) with Easel.ly!
Placeit makes it simple to make a YouTube intro. Your audience will be blown away. A software that is easy to use and does not require any design skills! Create videos or print designs for mugs, T-shirts, and other items. You can quickly and easily create stunning visuals and marketing materials with Placeit's mockup and design tool.
Photovisi is an online photo collage maker that is both free and simple to use. To begin, choose a style from the numerous options available. Then, by dragging and dropping elements, you can play around with the layout and upload your images. Once you've finished your collage, you can save it and share it with the rest of the world!
Infogr.am [Charts and graphs]
It's never been easier to create and share digital charts, infographics, and maps. Users can turn their data into beautiful infographics using Infogr.am's intuitive WYSIWYG editor, which they can share, publish, or embed.
Create Appealing Social Media Post Content
ProWritingAid can help you create appealing social media post content. ProWriting is a one-of-a-kind platform that provides the best grammar and style checking, allowing you to improve your writing.
Language Tool is a writing assistant that helps with spelling, grammar, and style checks. It supports English as well as many other languages.
Writefull is a writing resource for students, as well as researchers, institutions, and publishers all over the world. It has features like automated proofreading and a database of papers to help you learn more about scientific language.
Writerack
Writerack is a collection of related tweets sent out in rapid succession by Twitter users, exceeding the 140-character limit. Simply sign up for WriteRack and instead of writing out each tweet individually, type it into the tool. Your tweets are then divided and numbered before being posted all at once. Done.
Hemingway Editor uses colors to highlight long, complex, and common errors, with Yellow for shortening, Red for dense and complicated, Purple for short words, Blue for adverbs, and Green for phrases.
Grammarly is an online writing assistant that checks everything from grammar and spelling to sentence style and tone. They also offer advice on how to communicate more effectively and efficiently.
Social Media Automated Posting Tools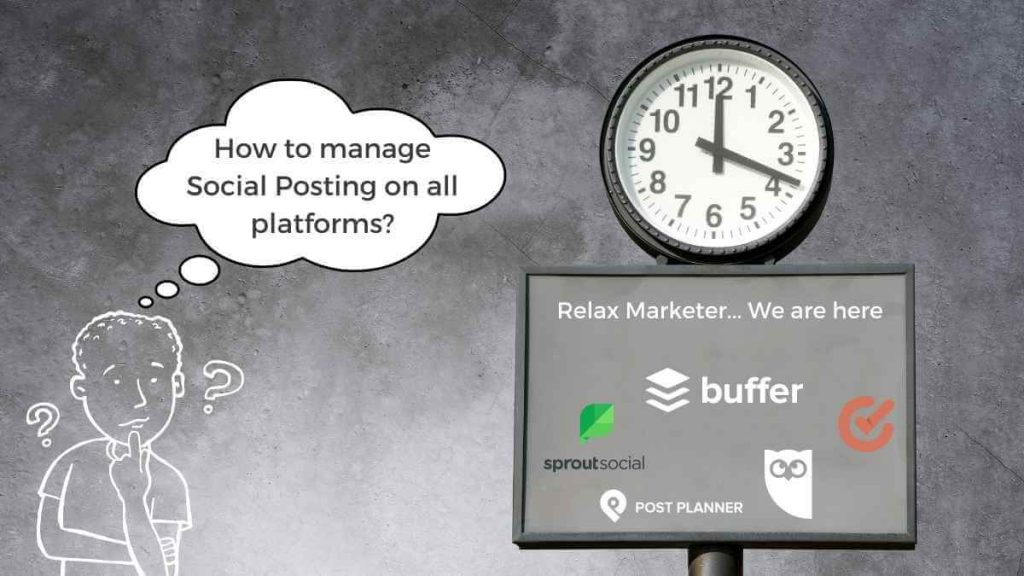 Buffer is a social media posting tool for publishing, analyzing, and authentically engaging, with plans ranging from small businesses to marketing agencies with ten or more social channels.
Hootsuite uses a simple calendar view to automatically schedule your content and review posts. As needed for your marketing automation, you can connect multiple platforms and social accounts.
When compared to Hootsuite, CoSchedule is a little cheaper. Professional marketers, teams, and agencies who want to get organized, deliver projects on time, and provide marketing value to stakeholders will benefit from this tool.
Sprout Social is a tool for analyzing, tracking trends, and ensuring that content is resonating. You and your entire team can easily manage your social content and campaigns. Discover the latest marketing trends and insights to improve your marketing strategies.
Planable is an end-to-end system that makes content association simple and quick. It assists you in streamlining your workflow by allowing you to plan and schedule your social media content.
Post Planner is an automated publishing, post recycling tool with advanced analytics to assess your social performance is referred to as a post planner. It helps you with social media marketing by providing post ideas, content streams, and more.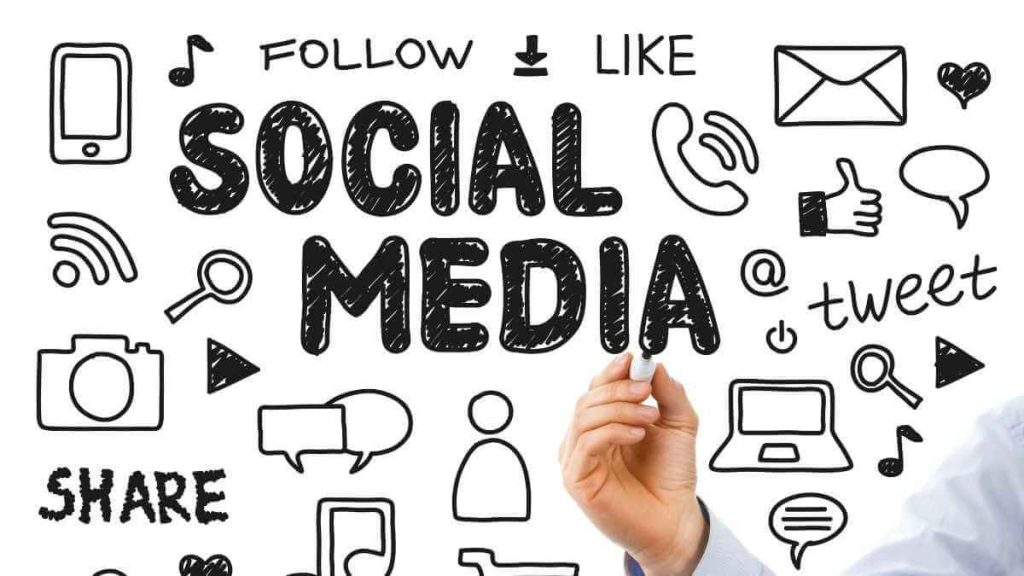 Buffer Analyze
The analytic tool that improves your post insights, analyses your account, and measures stories, posts, and demographics for your audience.
Sprout Social
The Sprout Social Analytical tool aids in the speeding up of the data collection and distribution process, allowing brands to target key performance indicators and strategies while also providing information, with a good investment return
Sendible
Its goal is to assist agencies in expanding their clients' stories in order to help them succeed. Sendible uses social media monitoring to keep track of your brand, competitors, and industry-related news. It's an excellent way to uncover possible clues and delight your customers by responding quickly on social media.
Keyhole
Keyhole is a social media listening and online monitoring tool that helps marketers gain data-driven business insights from their social media interactions.
It has a simple visual dashboard that you can share with your customers.
Tailwind
It's a Pinterest and Instagram marketing tool that allows users to manage their accounts from a single location, saving time and increasing the reach of their content.
Google Analytics
According to the company, Google Analytics includes tools that can help users identify trends and patterns in the way visitors interact with their websites.
The features allow for data collection, analysis, monitoring, visualization, reporting, and integration with other applications.
Facebook Insights
Facebook Insights is used to track user behavior and the effectiveness of your posts on your business page. The platform also suggests competitor pages to monitor and track, in addition to providing key metrics for paid and organic posts, such as page views and post reach.
Instagram Insights
Instagram Insights, a feature available to Instagram Business Account users, allows users to view analytics related to their profile and posts. As a result of this data, you'll be able to see what your audience enjoys and engages with the most, which will aid in the development of your Instagram strategy.
Twitter Analytics
Twitter Analytics analyses the impact of your tweets as well as engagement metrics such as retweets, mentions, favorites, and likes. Twitter Analytics gives you insight into how your audience is reacting to your content, as well as what is and isn't working. Make use of this information to make your future Twitter campaigns more effective.
Pinterest Analytics
Pinterest Analytics' dashboard shows the number of impressions and followers gained, as well as audience statistics and website engagement.
View all of your Pins' engagements, including organic, paid and earned engagements. Tracking people's activity on Pinterest allows you to see how they interact with the content they save from your claimed accounts. To help you confidently develop your content and media strategy, look at your most popular Pins and advertisements.
LinkedIn Analytics
LinkedIn has a free analytics tool that you can use to track the success of your social media strategy or ad campaign. Social media managers, marketing companies, and content producers can use the LinkedIn analytics tool to collect and analyze data to better understand their viewers and the types of content they interact with the most.
YouTube Analytics
You can use analytics to gain a better understanding of your video and channel performance with the key metrics and reports available in YouTube Studio.
Estimated traffic, watch time, view, earnings, ad performance, audience retention, and subscribers are all included in its reports on excess metrics.
Social Media Advertising Tools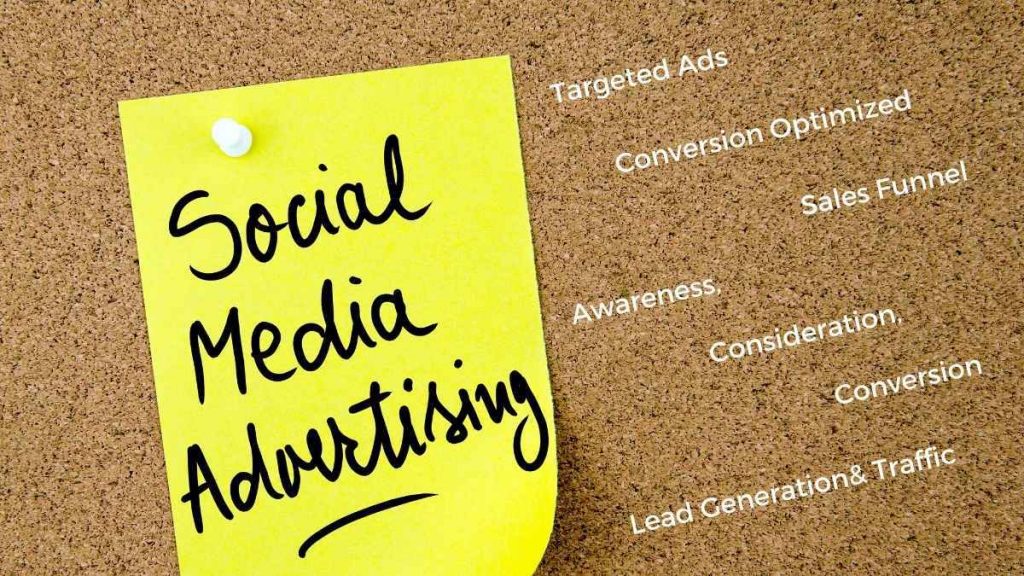 Facebook Ads Manager
You can use Facebook Ad Manager to create ads, select target consumers, pause and resume ads, and track your results.
Ad Espresso's Facebook Ads Compass
AdEspresso assists small and medium-sized businesses in creating and optimizing advertising campaigns by making Facebook Advertising simple and profitable.
Quuu Promote
It's a content marketing tool that allows you to engage with relevant audiences on social media in a variety of ways. Quuu Promote is a social content strategy that boosts your content across over 500 interest categories, with over 39,000 people sharing it every day on social media. It's the only content branding tool that lets real people share your content on Facebook, Twitter, and Linkedin.
Tweepi
Tweepi is a simple Twitter tool that can help you gain Twitter followers quickly as well as clean up your Twitter account.
Conclusion
So, if we consider using any Social Media Marketing tools, we need to understand our specific requirements as well as the advantages of using those tools. When choosing them, it is very much necessary to understand, how they satisfy your needs for your social media marketing strategy. So, choose carefully. There is a long list of Social Media Marketing Tools in 2022.