Over time, the prominence and use of the term "data science" have risen across all industries. It is no longer necessary for data workers to rely on pricey software and mainframes. The field of data science has advanced greatly with the introduction of languages like Python and R.
The process of gathering, examining, and interpreting data has also undergone a significant adjustment. As to be predicted, there is a high need for data scientists, and businesses are seeking to hire Python developers who are experienced and can assist them in comprehending, utilizing, and gaining the most value from their data.
The evolution of Data Science is a result of the inclusion of contemporary technologies like Machine Learning (ML), Artificial Intelligence (AI), and the Internet of Things (IoT). The application of data science started to spread to several other fields, such as engineering and medicine. Owing to the massive influx of new information from all business sectors, businesses always search for innovative strategies to increase revenues and improve decisions.
We'll give a brief outline of the history of data science, and the impact of Python on the same in this post, including everything from its early days to current developments and prospects.
So, how is the evolution of Data Science today?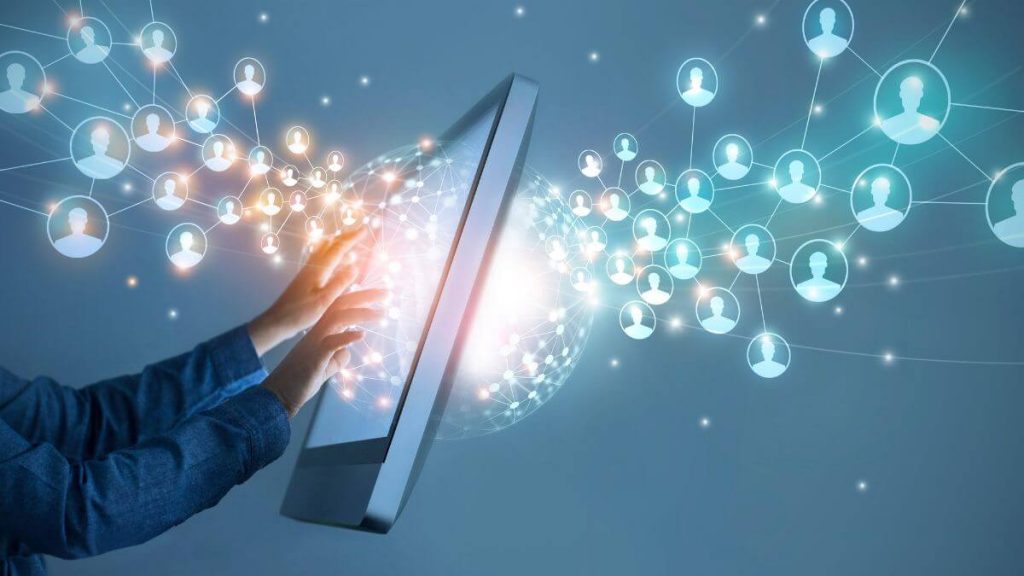 Complete Automation Gradually
In the coming years, data science will expand automation across all industries. The data science business is benefiting from the rapid advancement of Machine Learning (ML), the Internet of Things (IoT), and Artificial Intelligence (AI). Businesses are attempting to automate repetitive tasks to save time and effort by using data from customer behavior.
Data science collects the data and tries to find a pattern that allows a process, as in the manufacturing business, to be automated. Furthermore, there is little doubt that these cutting-edge and effective technologies will be the main forces behind automation.
The combination of AR and VR with data visualization
When it comes to the evolution of data science, the important significance of data visualization technology and solutions is typically disregarded. Yet, data analytics can become more exciting with the aid of AR and VR. In the United States, there will be 65.9 million VR users and 110.1 million AR users by the end of 2023.
In the world, there are reportedly 171 million VR users currently. The VR gaming market is expected to reach $12.13 billion in 2022. 23% of VR/AR gadget users are between the ages of 25 and 34. According to Forbes, anyone without a background in data science can employ AR and VR to make data analytics simple. It is simpler to understand the patterns with AR and VR.
What is the future of Data Science?
Data science has made significant progress in recent years and is still developing. There will always be a need for data scientists since there needs to be a useful way to organize and utilize the data that is already accessible.
The market size for global Data Analytics was USD 31.8 billion in 2021, and it is anticipated to reach USD 329.8 billion by 2030, increasing at a CAGR of 29.9% from 2022 to 2030.
In recent years, we have seen a plethora of data-driven technological developments, such as the lightning-fast 5G internet, machine learning, cloud computing, and the blockchain concept. This is not a comprehensive list, though.
Technology breakthroughs are making our lives "smarter," and they may one day be incorporated into every aspect of human existence. The growth of data and the development of new technologies are only the beginning.
Why is Python favored over languages for data science?
One of the most popular data science tools, utilized across all industries, is Python. It is the preferred programming language for the tasks that data scientists complete on a daily basis. For data scientists who want to use statistical programs in production databases, Python is one of the finest possibilities. The integration of data with web-based apps is a further incentive for consumers to interact with data.
Python is ranked second among programming languages in the TIOBE Index, which ranks them according to user popularity. In the top 50, it is also the programming language with the quickest growth. The language with the largest global growth rate over the past five years, at 17.6%, is Python.
Python is also the ideal language for data scientists to use to implement algorithms, which is a common activity for them. In addition, there are certain Python packages like pandas, NumPy, and SciPy that are made to carry out specific tasks. Python is a useful and beneficial technology that data scientists find to be useful while working on multiple machine-learning projects.
What are the benefits of using Python for Data science?
Python is appropriate for usage by data scientists. There are benefits and drawbacks to each language. Python is a popular programming language that is used often across a variety of industries.
Easy learning curve:
Learning the language is simple. Because of its readability and simplicity, it is a good starting point for new coders. Beginners can play with it more and spend less time dealing with the codes because of the relatively flat learning curve.
Excellent Libraries:
Some of the top libraries for machine learning, artificial intelligence, and data science are accessible in Python. These libraries can make tasks that would otherwise be very challenging to do significantly easier. Because they were partially built in C/C++ to boost performance, they are also highly optimized.
Huge community:
Python has a sizable user community, making it simple for users to receive assistance. It has an advantageous analytics library as a result of its application in academic and professional circles. Companies involved in data science desire to partner with Python web development businesses because of all these benefits. Yet if you want to work in the data science industry, you must be proficient in this programming language.
Future Trends in the Evolution of Data Science
Throughout the past ten years, data science has made great progress and is expected to keep expanding in the years to come. Businesses have begun to prioritize data as more realize how important it is to understand the markets. The desire for novel ideas has increased, which has led to a significant expansion and some quick improvements in data science.
According to one report, the data science market, which was valued at USD 95.3 billion in 2021, will reach 322.9 USD billion in 2026. This demonstrates the data science field's enormous development potential.
What is the impact of Data Science on society?
The growth of social dynamics and data science is crucial. It provides new ways to transform unprocessed data into high-precision, high-quality statistical patterns and gives people self-awareness tools. It can also help enhance the use of big data in ethical ways.
Huge data flows can pass through modern cities in an efficient manner. Cities can be designed as communal resource-sharing systems. The architecture should be adaptable enough to allow for future growth, ongoing monitoring, and quick changes as needed.
Advanced traffic monitoring systems, environmental sensors, GPS individual trails, and social data all capture a lot of data that is used to further develop city architecture. By presenting concepts like urban planning, ecological sustainability, public transit, safety, energy consumption reduction, and event management, it is simple to grasp the promise and tremendous evolution of data science. This will only grow gradually.
What is the impact of Data Science on business and industry?
Data science may create a brand-new ecosystem of business opportunities that are driven by data. Everyone will have access to enormous volumes of data as a general trend across all businesses. This will make it possible for business owners to recognize, evaluate, and pinpoint probable linkages in operational faults. With these patterns, anyone should be able to come up with fresh company ideas.
Conclusion
Given how quickly things are changing in the data science industry, there will likely be a lot more discoveries that no one can predict. In the near future, this discipline will provide methods and processes that are quicker, more potent, and more effective than those currently in use. This has also generated great opportunities for a career in data science. Thus, the evolution of Data Science has created a whole new environment in the digital world today with many promising advancements.
Its findings will be shown on a bewildering array of virtual reality and augmented reality devices. Everything will be governed by a new set of laws that uphold the rights of all parties involved.