COVID-19: It has ruined every other thing in the world today. You cannot go out, you cannot commute, and you can't even allow anyone to come home. Furthermore, everyone is miserable. Look at your own life within four walls; that's it.  Corporates and big companies are suffering. The economy has stumbled. The whole world is suffering from an economic breakdown. How will be the JOBS AFTER LOCKDOWN?  Still, there are some answers
For one thing, countries are counting death tolls instead of growth markers. The worst crisis after the 1930s depression was COVID-19. BBC News says that 2021 could only see a partial recovery from this situation.
Lockdowns have forced many companies to close and lay off their staff. This has affected four out of five jobs.
Let us know more about the scenario of jobs after the lockdown. How it is going to affect the workforce and corporate culture?
So, what is the job scenario after lockdown? How will campus recruitment get affected?
All the professional colleges in India are preparing for a tough year ahead. COVID-19 has hampered campus recruitment. Companies and global economies are staring at a prominent recession.
Due to this impact, the HRD Ministry has asked all 24 IITs to conduct special recruitment drives. This will be for students who may have lost their opportunities due to this outbreak.
They have stated that "Wherever jobs have been withdrawn due to the outbreak, special recruitment drives will be conducted in July & August."
To deal with such a crisis, companies are withdrawing their offers. 2020 is going to be a tough year for campus recruitment. This is going to delay all the procedures necessary for recruitment drives.
Sectors such as banking, finance & insurance, logistics, and retail will face this. Profitability and revenue going down have affected all such decisions.
Who will witness an uptick in hiring?
Healthcare will, of course, get a hiring boost. E-Commerce and online portals will grow. Sectors related to technology are hiring. They conducted interviews via SKYPE and online media. Hiring and joining of campus recruitment students may get delayed.
Against the negative impact, IIM Kolkata has placed 442 students in 2020. But, 6 offers were revoked. Rest will be joining their respective jobs in July instead of May 2020.
Impact on hirings
Remote recruitment is becoming the new norm today. Companies are implementing Work From Home. With this, they are getting positive results it. It is now becoming the new normal after COVID-19.
The most affected industries are aviation, travel, hospitality, retail, manufacturing and automotive. IndiGo has already announced pay cuts. Trimming the workforce can't be far away.
Unemployment Will Rise
The automotive sector has already reduced its production. This will impact contract labourers. Hirings will limit. Thus everyone who has lost his job is not guaranteed anything at the moment.
The expected unemployment rise is 23%. India's former chief statistician Pronab Sen said, "Around 50 million people might have lost jobs in two weeks of the lockdown."
According to International Data Corporation, IT spending is to reduce by an estimated 3-4% by the end of 2020. AI & Big Data use will increase. So, IT vendors must learn and apply the new concepts of work to sustain their business needs.
So, what will be the job trend after COVID-19 Lockdown?
Salaries will be unfixed; contractual work will be preferred.
Instead of JOB TITLES, actual work delivery will matter.
Different kinds of jobs will be created.
Skill adaptation will beat qualification.
E-learning will bloom.
Skilled freshers will be preferred
Prepare For Job Opportunities After Lockdown
Develop skills which meet the online requirements. Remote job means, you must have detailed knowledge of your profile. There won't be a team around to look after you every day. Preserving your JOB will become YOUR SOLE RESPONSIBILITY. Unemployment will increase competition.
Companies will hire freelancers and a contractual workforce to carry out their necessary tasks. Also, they will look to reduce their fixed overheads. Thus, outsourcing everything except the absolute core jobs.
Remote jobs like Digital Marketing, Social Media management, and even Data Science will prevail.
How can you tackle this job scenario?
Start learning and developing new skills today. Use online learning platforms. Ask your seniors or friends, to teach and learn with you. Become a smart worker.
Try new ventures. Entrepreneurship and micro-entrepreneurs will rise. COVID-19 will actually force a reboot on all small and medium businesses. Thinking differently might be the way in the post-COVID-19 time.
So, the Job scenario after the lockdown is still unknown as to how the economy will shape up after it ends. Prepare for an unknown future. How? Necessary Skill Development.
So, how are you planning to deal with the upcoming Jobs after lockdown situation? Share your views with us.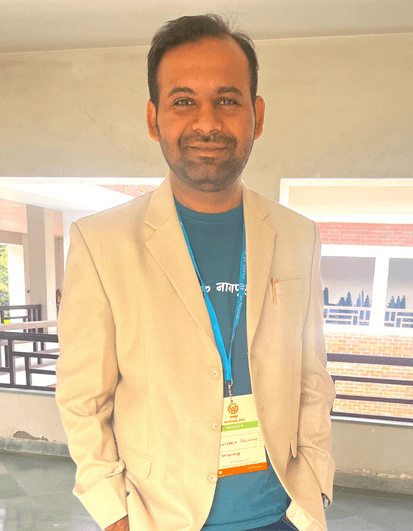 10+ Yrs Experienced Skill Development Trainer | Educator | Digital & Content Strategist. Helping freshers and graduates make sound career choices through practical consultation. Guest faculty and Digital Marketing trainer working on building a skill development brand in Softspace Solutions.