It's not like you learned for so long & should start getting the results the next day. NO, IT DOESN'T WORK THAT WAY. Even in the field of Digital Marketing, the most experienced people face conversion problems. Many people make some common mistakes in SEO. Like with title, meta, images and more.
In this blog, we will be covering the most common mistakes in SEO that people do while optimizing their websites.
What are the common mistakes in SEO?
First of all, remember the fact that SEO is very dynamic. What works today, may or may not work tomorrow.
Your ranking is not going to be constant on its own.
Competitors are going to increase.
Content will go outdated.
All these factors are eventually going to hurt your position, traffic and in the end, business. So, it is very much necessary to stay updated on SEO developments and new concepts.
So, let's buckle up for a simple conceptual clarification, on what are the most common mistakes in SEO that you commit.
1. Not using the correct Keywords?
KEYWORD: The noun itself tells you that it is the KEY to your work. So, thorough research on which keywords to use for your content strategy is a must. When you target a particular audience through a topic, it is necessary to know and understand what the audience is expecting to know from your blog. Once you have that cleared out, you can go on a search for proper keywords through Google's Keyword Research Tool. 
The following types of keywords will help you ease out the process:
Broad Match: Keywords that help you reach the widest and largest audience possible. This helps you drive large traffic to your website.
Modified Broad Match: This type of keyword allows you to gain more control over your advertising strategy. A broad match keyword is written like this: Digital Marketing Course in Nagpur. But a modified broad match keyword would be written like: +Digital +Marketing +courses in Nagpur.
Phrase Match: These lie in between somewhere. They are much more focused than a broad match keyword, but a little less than exact match ones. For example men's T-shirts or T-shirts for men.
Exact Match: These are based on the search queries written as they should be. If an advertisement is running for the keyword Digital Marketing Course, then the keyword must be the same. though it is difficult to match, the matching queries are sure to give you definite business.
2. Not optimizing for the Local Audience
If your business services are for your region, city or a specific location, you need to optimize for Local SEO. This is where Google My Business comes in handy. A business dedicated to a particular location has to use Google My Business as a trump card.
To achieve a successful Digital Marketing implementation, it is a must to add location-based targeting. For this, all SEO professionals prefer Google My Business. Local search results by Google show the related nearby businesses which the user is searching for with elaborate information.
To get your listing in these search results, you need to fill up the complete details with proper SEO-optimized descriptions and related services. This helps Google optimize your business for local search and in turn, helps you get your targetted audience.
3. No anchor tags for internal linking.
Whenever you read any blog or an article, there is always a couple of words like read more or click here or simply a longtail keyword highlighted in a different colour. What does that indicate? It indicates that the related and necessary information is available within the clickable link.
In any article you write, you need to have an anchor text linking to the details or related information at the top or a portion of a topic which you are discussing.
It is imperative to think about your top-performing pages and the links to these pages must be in your blogs. This gives the top pages additional haulage. Link only when the topic is matching. Useless linking won't bear any fruit. It goes the wrong way. 
4. Is your website mobile friendly?
Only content doesn't work. Had that been true, people would have focussed only on writing and not the web experience. In such an instance, the terms USER INTERFACE & USER EXPERIENCE would have never got coined.
The most common mistake in SEO is the MOBILE RESPONSIVENESS of a website. So, the question that comes here is; "IS YOUR SITE MOBILE FRIENDLY?" No, then you are lacking more than 80% of audience visits. No one is sitting at home browsing for products and services.
What's needed today has to be ON THE GO. If you know about the MOBILEGEDDON UPDATE, then you also know that GOOGLE knows which website is not mobile-friendly.
If you don't give your visitors a smooth mobile browsing experience, your ratings going to get hurt. Page loading speed also gets the same priority. Fixing these errors must be your priority task.
Tools like PINGDOM and GTMETRIX help you assess your website performance. So, keep an eye on the speed.
5. Missing quality backlinks?
The Digital Marketing Mantra: Quality of Links > Quantity of Links. This is a must-learn mantra for every content marketer. Link-quality juice is going to surpass the link quantity count every day.
That's why you have to make sure that you link to quality, relevant and well-ranking sites having a fantastic reputation in that particular niche. Also, you must link back to the sites that have been linked to you.
Backlink quality is the most common mistake in SEO and the one which hurts the most. always focus on quality links only.
6. Not writing original content
PLAGIARISM: The term that is going to affect you the most with a negative rating and probable penalty from Google. Copied content never survives. It lacks creativity, it is without thorough research and it lacks the finesse the reader is looking for.
Writing original content is the only way to get quality traffic which will stay and convert into probable customers. Spamming and keyword stuffing are highly discouraged today and should not be practised to follow. 
Google Panda is always in search of quality sites and thin sites. You need to be on the right side of this search to avoid getting flagged. Never ever commit this common mistake in SEO.
7. Keyword Stuffing
Are you STUFFING your KEYWORDS? Are you aware of the consequences? Using your target keyword in every sentence of your content is not helpful at all. Overuse of keywords or STUFFING is considered SPAMMY by search engines.
This directly hurts your SEO performance and optimization job. This also makes your content bland and unappealing to your audience, which contributes to the bounce rate.
To avoid this, Google has provided us with a special semantic search called Latent Semantic Indexing (LSI). This program helps recognize your content's primary topic without keyword stuffing and more than a necessary repetition of your target keyword.
8. Not Analyzing What Works For You?
If you are putting all your effort into bringing traffic and not analyzing it, you are wasting your time. Continuous optimization is what SEO works on. And how to optimize continually? The answer to this is Analytics.
After all the preparations you did for ON-PAGE & OFF-PAGE OPTIMIZATION, you need to see the results of their performance. You need to know what works. Where the traffic is coming from? Their demographics and related details. The super competitive keywords won't help you here. That's why he mentioned LSI keywords in this article.
Whenever you plan for SEO, always set up analytics to track what working and what's not. which keywords bring in higher traffic and which are pulling you down. This way you can continually optimize and stay on top of a particular search term.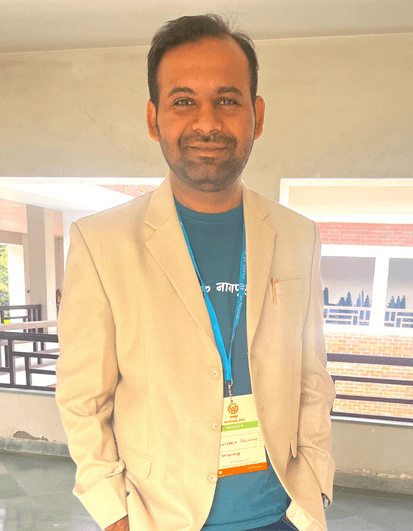 10+ Yrs Experienced Skill Development Trainer | Educator | Digital & Content Strategist. Helping freshers and graduates make sound career choices through practical consultation. Guest faculty and Digital Marketing trainer working on building a skill development brand in Softspace Solutions.