Did you Optimize Your WordPress Website For Mobile Devices? If not, you are losing 50% of the traffic that comes from mobile devices. And believe me, this percentage is going to increase. In the third quarter of 2020, mobile devices generated 50.81% of global website traffic. Half the public cannot see you or ignore you if your mobile performance is not up to the mark.
Now, the question arises, "How to optimize your WordPress website for mobile devices?". The answer is AMP: Accelerated Mobile Pages.
You may not believe it, but implementing AMP for WordPress website will positively impact your SEO. What positive impacts?
Your website will load faster on mobile devices.
It will provide a better user experience.
Increased server performance.
Reduces developer overheads.
Reduces code complexity.
According to a blog by Google Webmasters Central, "Accelerated Mobile Pages are HTML pages that take advantage of various technical approaches to prioritize speed and a faster experience for users by loading content almost instantaneously."
In many of our blogs, we have mentioned that 40% of people abandon the website if it does not load within 3 seconds. So, to keep this 40% of people on your page, you need to feed them your content faster. This is where AMP helps you.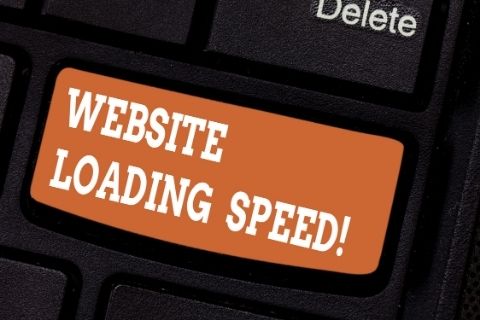 What does AMP work on?
AMP is an essential framework for creating mobile-friendly web pages. It consists of 3 necessary parts:
AMP HTML: This is a subset of HTML. It has its custom tags, properties, and essential restrictions.
AMP JS: A simple JS framework for mobile pages. It majorly handles resource handling and asynchronous loading. But, it does not entertain third-party JS.
AMP CDN: This is an optional Content Delivery Network. It will merely cache your AMP pages and implement performance optimization on its own.
How to implement AMP for WordPress?
Firstly you need two versions of every page. One for the web and one optimized for mobile devices, aka the AMP version.
This will eliminate somethings as well, such as:
Form elements.
Page comments.
3rd party JS.
Also, the CSS must be inline for AMP and must be under 50kb. You can optimize multiple other factors for AMP. But, here, we will be focussing on WordPress implementations.
For this, you need AMP for WordPress plugin. You can also use Google AMP.
AMP for WordPress is an excellent tool to set up your WordPress site pages for mobile devices.
After you install the plugin, you need to click the APPEARANCE-> AMP option. Here you can customize your AMP page appearance ad check it on live preview before finalizing it. You can choose a dark or light colour scheme as per your requirement.
You can optimize your pages as well as posts for AMP as required. You can click on AMP -> General and choose the supported templates.
For SEO purposes, you can integrate it with YOAST SEO as well. In YOAST, you get an option for AMP to complete this. 
Under the Design tab, you can customize the look and feel of your WordPress AMP site. There is a dedicated AMP theme as well as others to choose from. There are customization options for colours, and typography as well as for header and footer. 
Some options offered by the plugin are:
Performance: File toggling and minification are options that are all here for you. File minification reduces the loading time by compressing them.
SEO: Integration with SEO plugins is possible here. You get meta description and other settings here.
Analytics: It can integrate with Google Analytics & Tag Manager.
These are some of the free options given by the plugin. You can also add premium extensions like AMP FOR WOOCOMMERCE PRO for Woocommerce and Real Estate businesses. They can help you add star ratings that highlight your products quickly.
After the basic configuration, you need to validate your site for AMP. This can be done via browser plugins like Chrome Dev Tools. This extension highlights errors, if any, with proper explanation and analysis. You can also use AMP VALIDATOR for Chrome and Opera.
Implementing AMP for WordPress can significantly improve your website traffic via mobile devices. Optimizing your site for AMP can have many positives for traffic and indirectly SEO & business growth. AMP assures that your site loads at lightning speed on mobile devices, thus helping your audience engage and reduce the bounce rate. Also, it is effortless to implement on WordPress.
So, get started and optimize with Amp for WordPress to grow your traffic. The results of AMP are straightforward:
Faster load time
Better engagement.
Reduced bounce rate.
Improves mobile ranking.
AMP has the potential to make your site visitors happy. This is very important for Google. So, get started with your AMP implementation today.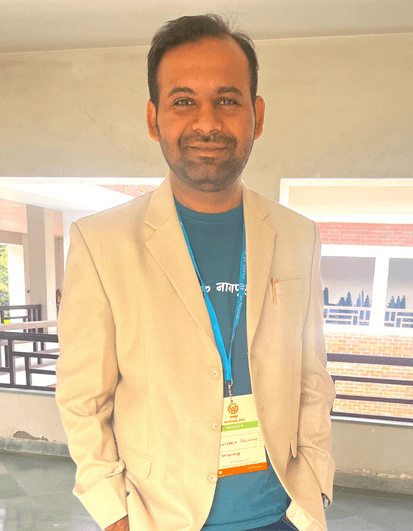 10+ Yrs Experienced Skill Development Trainer | Educator | Digital & Content Strategist. Helping freshers and graduates make sound career choices through practical consultation. Guest faculty and Digital Marketing trainer working on building a skill development brand in Softspace Solutions.