Hey there, are you tired of hearing digital marketers rave about using tools to improve their strategy? Well, sorry to break it to you, but there's a good reason for that. Digital marketing has become increasingly complex with the rise of technology, and to keep up with the competition, you need all the help you can get.
So, what is digital marketing? It's essentially promoting and selling products or services using the internet and digital devices. From SEO to social media marketing, digital marketing encompasses a broad range of strategies. Now you might be thinking, "Why use tools for digital marketing when I can just do it myself?"
Sure, you could manually perform tasks such as keyword research and content creation, but with the help of digital marketing tools, you can do it more efficiently and effectively. Plus, it leaves you with more time to focus on the big picture.
Let's take a look at the top 14 fantastic digital marketing tools for 2023 and see how they can enhance your strategy.
Latest Digital Marketing Tools for 2023
Table of Contents
HubSpot
HubSpot is a marketing and sales platform that helps you attract, engage, and convert leads. The HubSpot software includes:
A website builder with hundreds of templates to choose from (and thousands more available through partners)
An email marketing tool that allows you to create beautiful campaigns in minutes
Social media tools for creating content on Facebook and Instagram
Lead management features so you can track who's visiting your website or opening emails
Klaviyo
Klaviyo is a marketing automation platform that helps e-commerce companies grow their business by connecting the right customers with the right products at the right time. It provides automated emails, targeted ads and social media marketing.
Klaviyo helps you understand what's driving sales, who's buying from you and why they're doing so–allowing you to make more informed decisions about your business growth strategy.
Moz Analytics
Moz Analytics is a suite of SEO tools that helps marketers understand how well their content is ranking in search results. Moz Analytics offers many features, such as:
Keyword tracking
Competitor analysis (including backlink analysis)
Content insights and more!
Salesforce Pardot
Salesforce Pardot is a sales automation tool that helps you create, manage, and track your marketing campaigns. It's used by over 3,000 businesses–including HubSpot, Oracle, and Microsoft–to help them with everything from email marketing to landing pages.
Pardot uses AI to analyze your website visitors' behaviours and interests in order to provide more personalized content when they visit again. The platform also offers advanced segmentation tools so that you can target specific groups of customers with personalized messages based on their behaviour patterns (and not just demographic information).
Google Analytics (GA)
Google Analytics (GA) is a free web analytics tool that helps you measure your marketing efforts and understand how visitors engage with your site. GA can help you track the performance of your marketing campaigns, and measure key metrics like time on site, bounce rate and goal conversions.
Google Analytics works by placing a small snippet of JavaScript code on each page of your website. This script collects information about user's interactions with content on each page (such as clicks), then sends this data back to Google where they process it before providing reports based on what they've received so far
Facebook Pixel
Facebook pixel is a small piece of code that can be added to a website to track user activity and conversions. When someone visits a website with the pixel installed, the pixel sends information back to Facebook about the user's actions on the site, such as page views, purchases, and form submissions. This data is then used by advertisers to create targeted ads and measure the effectiveness of their ad campaigns.
The pixel also allows for retargeting, where ads can be shown to users who have already visited a website, increasing the likelihood of a conversion. Overall, the Facebook pixel is a powerful tool for businesses looking to improve their advertising and marketing efforts on the platform.
Hotjar
Hotjar is a tool that allows you to get feedback from your website visitors. It's a great way to understand how your visitors are interacting with your site, and what they like or don't like about it.
Hotjar also allows you to see how people use your site, so you can make improvements based on what they do or don't do when they visit.
Salesforce Einstein Cloud Video Intelligence Platform (CVP)
Salesforce Einstein Cloud Video Intelligence Platform (CVP) is a video intelligence platform that helps you understand the content of your video content and the impact it has on your viewers. It can be used to track, measure and optimize your video content.
With this tool, you will be able to:
Track how each viewer reacts to different elements in the video such as colors or characters.
See how long they watched certain parts of the video.
Measure whether they watched every second or skipped some bits altogether.
Google Ads
Google Ads is an online advertising platform that allows businesses to display their ads on Google search results pages and across the Google network. With Google Ads, advertisers can target specific keywords, demographics, and locations to reach their ideal audience. Advertisers only pay when someone clicks on their ad, making it a cost-effective advertising tool.
The platform also provides detailed analytics and reporting, allowing advertisers to track their ad performance and make data-driven decisions. Overall, Google Ads is a powerful marketing tool for businesses of all sizes, offering a way to reach their target audience and increase their online visibility.
SEMrush
SEMrush is a powerful, versatile and user-friendly tool for SEO, content marketing and PPC professionals. It has over 40 million keywords and ad campaigns that you can use to find fresh ideas for your own projects. The database is updated every day so the information is always relevant.
SEMrush also offers a free trial so you can try it before committing to anything!
Ahrefs
Ahrefs is a tool that allows you to track your website's backlinks, as well as your competitors' backlinks. It is a paid tool but there is also a free version which gives you access to some of the most important features of this tool such as;
Finding out what keywords your competitors are ranking for.
Tracking competitor analysis and their link-building strategies.
BuzzSumo
BuzzSumo is a social media analytics tool that helps content marketers find out what content is performing best on social media by analyzing the data of over 1.5 million web pages.
BuzzSumo can be used to find out what content is performing best on social media, who shared it and how many people engaged with it. You can also use it to find influencers in your industry by searching for their name or company name and seeing all their latest shares so you can reach out to them directly through email or Twitter DM if you want some help promoting your own posts!
Canva
Canva is an all-in-one design tool for marketers. It's free and easy to use and you can create designs for your social media posts, blog images or even presentations. The best part? You can use Canva on the go via their mobile app!
If you need a quick mockup for something like a Facebook ad campaign or want to create some graphics for your latest blog post – this tool will help you do it quickly (and beautifully).
Hootsuite
Hootsuite is a social media management tool that allows businesses to manage and schedule their social media content across multiple platforms, including Facebook, Twitter, Instagram, and LinkedIn. With Hootsuite, businesses can create and publish content, monitor their social media accounts, and engage with their audience all from one central dashboard. While planning a social media marketing strategy, you need to have such tools at hand.
The platform also offers analytics and reporting features, allowing businesses to track their social media performance and adjust their strategy accordingly. Hootsuite is a valuable marketing tool for businesses looking to streamline their social media efforts and improve their social media presence, ultimately helping to increase brand awareness and drive engagement with their audience.
Conclusion
In conclusion, digital marketing tools have revolutionized the way businesses reach and engage with their target audience. From social media management tools like Hootsuite to advertising platforms like Google Ads and Facebook Pixel, these tools provide businesses with the ability to track their performance, reach a wider audience, and increase brand awareness.
By utilizing these digital marketing tools, businesses can gain a competitive edge in today's digital landscape and stay ahead of the curve. As technology continues to advance and new tools emerge, it's important for businesses to stay up-to-date and leverage the latest digital marketing tools to drive success and growth in their industry.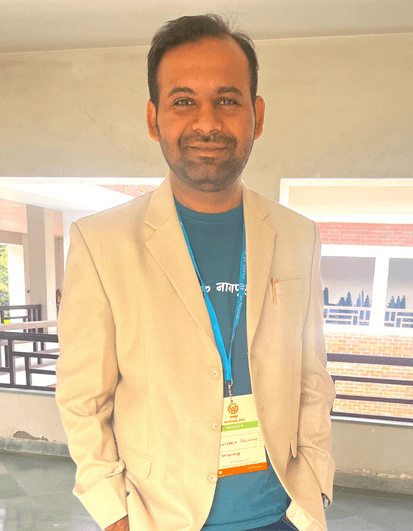 12+ Yrs Experienced Career Counsellor & Skill Development Trainer | Educator | Digital & Content Strategist. Helping freshers and graduates make sound career choices through practical consultation. Guest faculty and Digital Marketing trainer working on building a skill development brand in Softspace Solutions. A passionate writer in core technical topics related to career growth.