Businesses have a huge chance to improve their performance by using a well-implemented content marketing strategy. You can boost your online reputation, develop a community, and grow brand supporters by providing valuable and relevant information to visitors.
Content marketing is commonly used by businesses to establish an audience and achieve at least one of the following beneficial outcomes:
Higher revenue.
Cheaper costs.
Better customers.
Before you plan anything related to content creation and publishing, you should ask the following questions related to your content marketing strategy:
Why are you creating content?
Who are you making it for?
How will you assist them in a way that no one else can?
What is the content marketing strategy worth?
It's worth noting that content marketing strategy often extends beyond content marketing, as it aids firms in managing all of their material.
Consider a content marketing strategy to be a list of your most important business and consumer needs, as well as a clear plan for how you'll answer them with content.
While there are no set templates for creating a content marketing strategy, each one will be unique to the company that develops it.
The critical elements of a content marketing strategy are:
Who is the reader of your content?
Who is your content's intended audience? How many different audiences are you catering to with your content? Your content strategy can cater to multiple types of readers or viewers, just as your business may have various kinds of customers.
Using various content kinds and channels will allow you to send varied content to different types of audiences and engage everyone with whom your firm does business.
How is your content different but unique?
Because your competitors' products are likely identical to yours, your potential buyers will want to know what makes yours superior or at least different. This is where the value of content comes into play.
You must first demonstrate why you are worth buying from before explaining why you are worth listening to.
Are you solving any problems with your content?
Your product or service answers a problem that you already know your target market faces in an ideal world. Similarly, as your audience begins to recognise and confront the problem, your content guides and educates them.
A good content strategy benefits people on both sides of your product. Those who are still finding out what their critical difficulties are and those who are already utilising your product to tackle them. Your content emphasises the solution you're presenting and qualifies your clients to use your product more effectively.
Where do you find your target audience?
You'll be able to publish to a variety of channels, just as you can create content in a variety of forms. Owned properties, such as your website and blog, and social media assets, such as Facebook, Reddit and Twitter, are examples of channels.
How to plan your content marketing strategy?
Define your goal
What are your goals for creating a content marketing strategy? What motivates you to create content and develop a content marketing strategy? You'll have a simpler time deciding what's best for your approach if you know your goals before you start planning.
Conduct a buyer persona
You must precisely define your content's target audience — also known as your buyer persona — to create a successful plan.
This is especially true for people who are just getting started in marketing. You can create more relevant and valuable content that your target audience will want to read and convert on if you know who they are.
Your objective may have shifted if you're a seasoned marketer. Do you want to reach out to a new demographic or broaden your present market? Do you want to keep your target audience the same? Each year, you should undertake market research to revisit your audience characteristics to grow your audience.
Implement a content audit plan
Most individuals begin with blog entries, but if you want to branch out and explore other types of material, think about which ones you'd like to create.
For example, if you've been writing weekly blog entries for the previous year, developing an ebook that compiles all of your blog entries into one comprehensive guide would be one method to provide information differently. Then, further down the list, we'll go through various other forms of content you can employ.
If you've been in the company for a while, conduct a content audit to assess your content marketing efforts and results over the last year. Determine what you can do differently in the coming year and set new objectives for yourself. Now is an excellent opportunity to match your team's goals with those of your corporation.
Get a Content Management System
Have a content management system (CMS) in place that allows you to produce, manage, and track your material (CMS). Content generation, content dissemination, and content analytics are all essential aspects of content management.
You can plan, produce, publish, and measure your results all in one place with HubSpot CMS. Another popular CMS is WordPress, which allows you to plan, create, publish, and track your outcomes all in one spot.
Use attractive headlines to connect with your audience.
The most effective technique to write compelling headlines is to use expressive phrases. This will give your article a boost. People will be inspired not only to read it but also to spread it on social media and elsewhere.
Develop a superior-quality content
Quality content might be elusive, but content marketers must define it to determine whether their initiatives are successful. So we've resurrected this piece from a few years ago to help you define quality.
Quality triumphs. But, exactly, what does "excellent content" imply? How can marketers be sure they're making something of excellent quality? A simple four-step procedure for determining the quality of content is as follows:
Is it assisting the reader or spectator in achieving their goals?
Is your final goal (traffic, purchase, etc.) being met?
Does it get passed around by individuals who aren't quite ready to buy?
Is the majority of all of it being consumed?
If you get anyone's answer, then you have a successful content marketing strategy at your disposal.
What can you include in your content marketing strategy?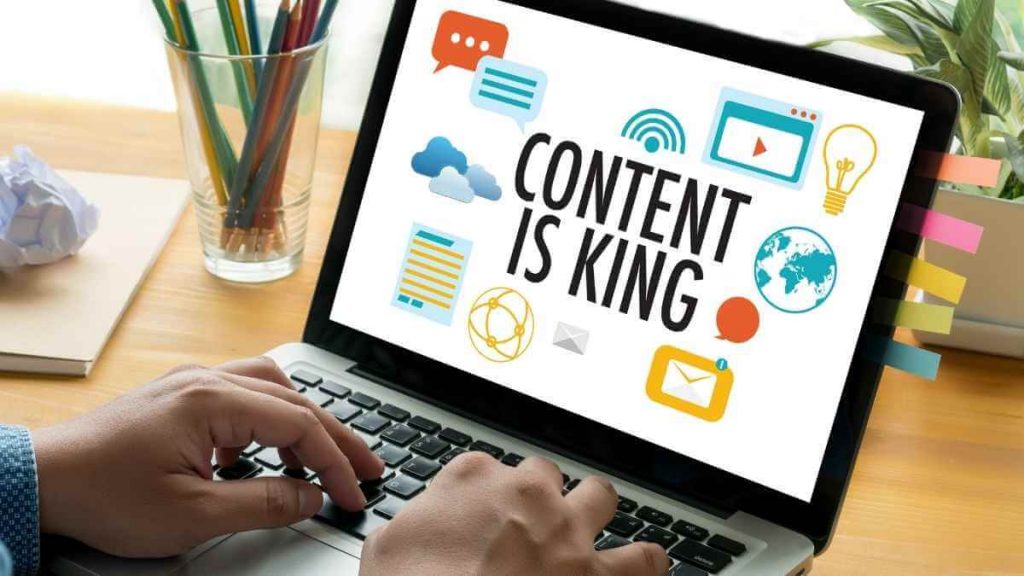 Blog posts
Blog entries are permanent on a website and should be updated regularly to attract new visitors.
Posts should supply your audience with quality content that encourages them to share them on social media and other websites. Blog entries should be between 1,000 and 2,500 words long, but you should test to discover whether your readership prefers longer or shorter reads.
Ebooks
Ebooks are lead-generation tools that potential customers can download after providing their contact information on a lead form. They're usually lengthier, more detailed, and published less regularly than blog postings, which draw people to a website.
As prospects evaluate their demands more thoroughly, ebooks can convert leads in the funnel by providing them with relevant resources. An ebook in this category might delve deeper into a specific problem and possible solutions, as well as offer templates or calculators.
Finally, as you progress down the funnel, ebooks should become more personalised and include more sales content. Prospects will benefit from comparison guides or a case study ebook at this time.
Infographics
Data may be organised and visualised more attractively with infographics than with words alone. These are excellent content formats to employ if you need to convey a large amount of information clearly and understandably.
Videos
Videos are a popular form of material that we can share across social media platforms and websites. Videos take more time and resources to create than written material. Still, as visual marketing becomes more prevalent — after all, it's 40 times more likely to be shared on social media than other sorts of content — it's a medium worth trying out.
Podcasts
If your audience doesn't have time or inclination to read material every day, start a podcast to assist them in discovering your business. India is the world's third-largest podcast-listening market, with a market value of INR 17.62 Cr estimated by 2023, rising at a CAGR of 34.5%.
Consider podcasting as another content option to try to find intriguing people to interview or have conversations about hosting.
Social Media Posts
It could be appropriate to start thinking about distributing your content on other sites once you've been routinely generating content on your site for a while. This could entail repurposing information into new formats, publishing it on your blog, developing original content for external sites, and sharing it on social media.
However, using social media to expand your brand's reach and offer your information to your customers where they spend their time is critical.
Case studies
Case studies provide you with the opportunity to convey the tale of a customer who worked with you to solve a problem. A case study is one of the most adaptable types of content marketing because it may take many various forms, some of which are listed below.
Case studies can be written as a blog post, an ebook, a podcast, or an infographic. In a case study, you want to show customers who are thinking about buying your product that the evidence is in the pudding.
Before selecting a customer for a case study, consider the testimonial format and the area of your company to which you're seeking to add value.
To conclude
When you're ready for additional inspiration, there are various content kinds to choose from to broaden your content marketing.
An effective content marketing strategy takes time, organisation, and creativity to develop. Setting up your content marketing strategy for the new year won't bother if you follow the steps and explore the resources provided, from laying the groundwork for your approach to adding tools to manage your material better.