Online advertising. The one thing that can bring the audience easily to your business website. Today, you have multiple advertising platforms, where you can easily set up your promotional campaign and reach your target audience. Here we will discuss how to use Google Ads for Search Engine Marketing.
If you have a budget to spend on online marketing, you better utilize it on the correct platform. In this regard, no one beats GOOGLE ADS. The reason is, it is  SEARCH BASED AD PLATFORM.  
When a user searches for anything, ads containing similar keywords are displayed.
Previously known as Google Adwords, it was renamed to Google Ads in 2018. Google significantly dominates the market handling over 90% of all internet searches.
Now, how to use Google Ads for your business promotion? Here we will be sharing some tips on How to deploy a top Google Ad.
What is Google Ads?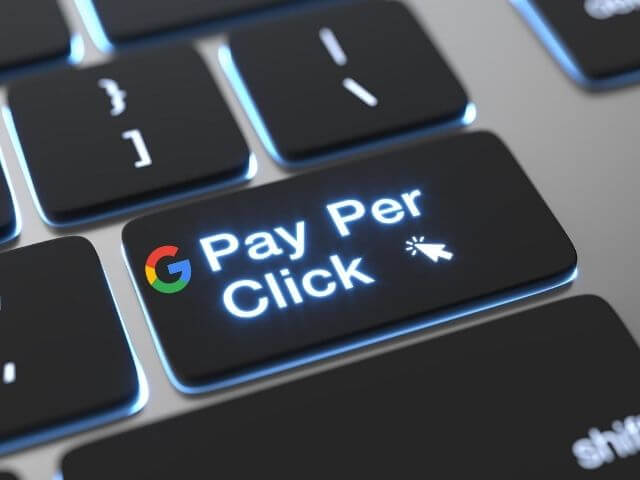 Google Ads is a paid advertising platform also known as PAY PER CLICK marketing. Here, you as an advertiser, pay a certain amount to Google to display your advertisement on the search engine results.
This ad is only visible to the users only when:
They type a particular keyword which you have set up the ad for.
When they are from your targetted location.
In short, the ad is displayed only to the relevant audience who is searching the keyword you paid for. Google Ads is the most effective way to drive traffic to your website. 
This traffic is 100% relevant to your business because they are searching for a service which you provide. Hence, they can be your Potential Customers as well.
Google Ads is a marketplace where companies pay to improve their ranking based on keywords. Also, Google Analytics will help you improvise your underperforming ads.
You are aware that the best favour the best. Even if you provide a better service than top brands, you cannot outrank them on Google. Still, you can simply cheat your way to the top with a perfect Google Ad. Google Adwords basics will help you understand search engine marketing. The formula is simple:
Quality Ad + Supporting Landing Page + A Good Bid = Top Rank.
If you wish to know how to use Google Ads, you need to understand and implement the following things to get the maximum reach at the lowest cost:
Confirm a fixed budget. Don't overspend.
Use the best high-volume keywords. [Keyword Planner will help]
Keep the Ads simple.
Create multiple ads for A/B testing.
Give it time to perform. Results won't come on the same day.
The budget you provide is spent on the clicks that your ad gets. It also gives you impressions, which means the number of times your ad was displayed. So, the formula is simple:
Clicks/Impressions = Click-through rate.
This should be a high percentage. This will give you a result of the A/B test, which ad is performing and which is not.
Google wants to earn as well. So, it will give the top position to the highest bidder assuming the same quality score for all. So, you must keep your keywords sorted and your landing page informative, to have a chance at the top spot. Quality score is nothing but your ad experience for the user.
Appealing meta title and description.
Equally appealing landing page information.
Beginners fail here. They pay more than the required cost per click when it should be actually very less. You need to learn how to use Google Adwords for maximum benefit.
First, you need to optimize your landing page and also the ad content quality. We have been converting ads with a CPC of Rs.14- Rs.16 for our Digital Marketing Courses.
The purpose of your ad is to get customers for your business. So, you need to give them quality information and eventually quality service to get the best position.
The following tips will help you set up a quality Google Ad:
How To Create Google Ads With Perfect Keywords?
We are looking for people who wish to learn Digital Marketing. So, what can be our keywords:
Digital Marketing Course.
Digital Marketing Training.
Digital Marketing Classes.
Best Digital Marketing Course.
Best Digital Marketing Training Institute.
Best Institute for Digital Marketing.
The results we got for the highlighted keyword were:
Impressions: 87
Click:18
Quality Score: 8/10
CTR: 20.68%
CPC: Rs.15.40
Total Spent [On this keyword]: Rs.277.2
All this within 3 days. Though it is not an extravagant result, still good enough for us to get started with the campaign having a Daily Budget of Rs.100.
How To Target Audience?
This is an essential part of your successful Google Ads campaign. Audience targeting is the most important factor. If you are not delivering to your target audience, you get no business. It's that simple. So, what is targeting?
Demographics: Age, sex, location, and also devices being used.
Contextual targeting: Targeting focused especially on the content of the page or site.
Topic targeting: Topic targeting on the Google Display Network allows you to target all websites and pages related to a certain pre-defined topic.
There are multiple factors, which will be discussed in detail separately.
Highly Appealing Landing Page
If your landing page does not match your ad or ad quality, you do not get a QUALITY SCORE and eventually no position on Google Ads. 
Quality score is the relevance of the keyword to the ad's landing page. It allocates the position of your ads. 
A good Quality Score for branded keywords is between 8 and 10.
A good Quality Score notably for high-intent commercial keywords is 7 to 9.
7 is a good Quality Score for low-intent keywords.
The landing page must explain what details are you providing in the service. The attention span of a user is of 8 seconds. You have to utilize these 8 seconds to convince the user to come to you. Hence, detailed paragraphs won't help. You need:
Pointers.
Infographics.
Highlights.
How To Measure Ads Performance?
Google Ads provides performance assessment of their ads. This means you can track:
How many users saw your ad.
How many clicked on it.
Actions taken by the user after visiting the landing page [Form fill up.] This needs a CALL TO ACTION button. Ask the user to provide their details for more services.
These actions are suitable for you to make changes if needed. A/B testing is of best use here. Show multiple ads and check their performance against each other, so as to select the best one.
This will easily tell you your mistakes in the ads as well.
You have to improvise to reduce the cost.
To Conclude
There is a surprisingly great learning curve in understanding the Use of Google Adwords. For a small business, the above 4 tips on How To Use Google Ads can help a lot. Google Ads is powerful for you only if you are precise with it.
If you happen to add something to the blog, do share it with us here.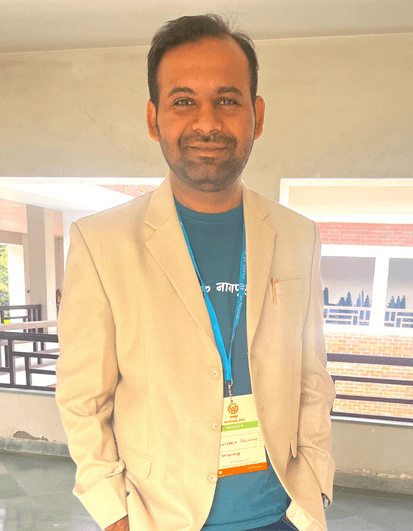 10+ Yrs Experienced Skill Development Trainer | Educator | Digital & Content Strategist. Helping freshers and graduates make sound career choices through practical consultation. Guest faculty and Digital Marketing trainer working on building a skill development brand in Softspace Solutions.