Social Media Marketing is one of the most powerful forms of marketing available today. In recent years, the world has witnessed the blooming and ever-growing popularity of social media platforms like Facebook, Instagram, Twitter, Pinterest, Tumbler etc. The power of social media cannot be ignored. An effective influence of social media on youth is noticeable too. As technology is growing day by day, social media manages to bring and introduce new techniques and it never fails to surprise us. Social media influences have a lead role to play in our lives.
When social media is used properly in a strategic manner, it not only helps in powerful marketing but it is also one of the best forms of market research. Despite the fact that social media is powerful and amazing, it is also true that a business cannot grow overnight into a success. It takes time and patience. The art is to understand where you need to put your energy and how to work in order to get results.
Social media has not only influenced youths but it has a great influence on the customers too. It is an extremely robust way to reach millions and billions of customers online. It not only helps you reach the national but international audience too.
In this blog, we will discuss the powerful aspects of social media. Along with this, we will talk about the influence of social media on youth, customers, and businesses. We will discuss the benefits of social media which makes it powerful and impressive.
Why Social Media?
Social media is a wonderful way to connect with people around the globe. Social media has an ability to provide real-time updates and information and thus it has become the main source of news for many. With functionalities that allow users to go live on social media platforms gives them the ability to share content with a huge audience coverage.
Why do people share information, news or anything else on social media, is the real question here?
They share information to support a cause or when they strongly agree or disagree with an issue. When users share such posts, many of their followers re-share the same to create awareness about a particular issue.
Users on social media shares valuable information on different topics, to help others understand the same. For example, information and news on Covid-19, shared by WHO influences people and make them more aware of the virus. Social media influences people in so many other ways. Like sharing information about a product, service, etc.
Social media influences relationships of a user with other people. Many people use social media platforms to expand their circle and stay in touch with others. On the other hand, social media is a great place to acquire news and information.
People use social media to build their image, an online presence and interact with others, in order to influence them.
Social Media Influencers
People on social media platforms with a larger following tend to share their opinion, news etc with their followers. These followers are in the count of millions. So when people with millions of followers share their views, it makes a big impact as the followers tend to trust the people they have been following. Undoubtedly, these people have the ability to influence the judgement or thought-process of their followers. Probably, this is why they are also known as Social Media Influencers!
When a person follows influencers or people with loads of followers on social media platforms, they trust them. And there is a higher chance that they will believe the information and news shared by the influencers.
Social media platforms have become a tool for the influencers as well as companies. Influencers share their experiences about products they have been using, review newly-launched products, promote products etc. Based on their experiences, followers can decide whether they want to try a product or not.
On the other hand, companies, where potential customers can connect with them. Companies use these platforms to maintain transparency and show authenticity. Different attempts to convincing their followers to influence their decision-making. However, it is a two-way street. It means review systems on platforms like Facebook helps people to evaluate the credibility of different companies. A user can review an online retail store, or rate the food of a restaurant.
When a company receives less rating, fewer people tend to trust that brand. This usually happens when a new user checks the review. Poor review and ratings will drive away a potential customer. On the contrary, good reviews and ratings can draw more potential customers to a company. Indirectly, the reviews and ratings by other people have the power to influence the judgement of other potential users and customers.
The Influence of Social Media
As mentioned in the previous section, social media is robust and has a powerful role to play in both the virtual and real world. Social media platforms are growing day by day, and millions of users scroll through their social media feeds every day. There is no harm in accepting that social media has made an impact on our lives. Social media has the ability to influence our thought-process and forces us to give a second opinion on many things.
Social media platforms are not just the play area of teenagers, but people of every age tend to have a keen interest in social media platforms. Apart from that, it has become one of the important online sources for managing and running a business. Major primary sectors like health, education, business, construction, marketing etc are on social media platforms and are expanding continuously. However, there are few other things which have social media's influence. Let's talk about that stuff!
Impact of Social Media on Politics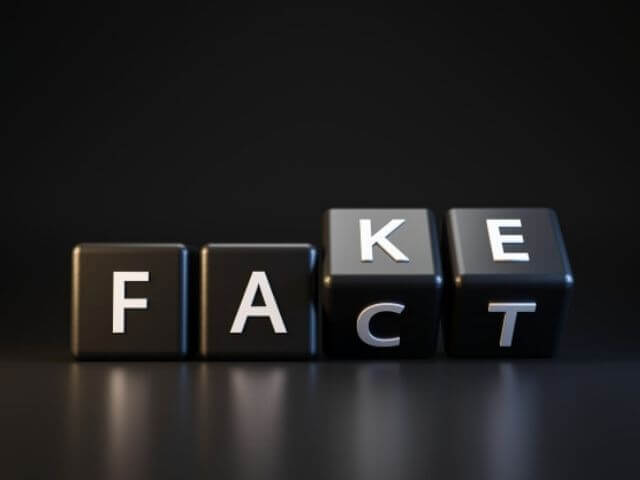 In today's world, when life is busy and people would prefer to stay on their phone instead of having a real, meaningful conversation. politics has really has cleared its path towards the internet. It is common to find a phone in every hand than to find a television in every household. With the help of social media platforms, political parties reach out to people. Due to the lack of electrical supply and other facilities, people tend to invest on phone, which is cheaper than television and yet serves the purpose of bringing information.
Political parties use the internet to reach people from the corner of the nation. There are multiple polls conducted for different parties to analyze their performance. As compared to other sources, social media has a great influence on political campaigns. It has increased the campaign widely. Youths too get a great platform to speak up and put forward their political opinions. However, the posts which go up on social media platforms about politics have an influence on people.
If a negative post about a particular political party or minister goes up and hit the internet, it also becomes a hashtag trend. On the other hand, positive political news can influence people to consider any political party for the next elections. People can also share their views, but one of the greatest impact of social media on politics is Promotion.
The supporters of the ruling or the opposite parties can be seen sharing the newest news about each party. Apart from that, they tend to share the various plans, which grabs the attention of many. With social media, politics has been getting more footage. Social media influences politics as well as those which are involved in it. Let alone if we talk about the reputation of political leaders, social media influences that too.
Social Media Influences on Work Culture, Training, and Development
Did you know that about 19 per cent of the managers make hiring decisions on the basis of information they found on social media platforms? Yes! you are reading it right. When a person applies for a position, the hiring managers of a company make sure, they are choosing the right candidate. Many of the employers use social networking platforms to research on the candidates. Doing background checks is one of the procedures they follow, and to know more about the habits and personal information of a candidate, they take the help of social media.
Apart from the regular social networking sites, professional networks like LinkedIn play a crucial part in the hiring procedure. This platform not only helps people to share their opinion about their profession, work culture, and corporate industries, but it also allows them to develop and market themselves as a brand. Such platforms of social media influences and encourages them, as it highlights their achievements to the world.
If we talk about the training and development part, social media influences that too, on a greater extent. Many of the experts use social media platforms for teaching. Many of the educators teach through social media platforms. They take live classes, use long and short video options for teaching. On the other hands, social media influence learners to learn more. Using social media platforms for learning is easy peasy! All they need is a stable internet connection and a mobile phone.
Despite the issues of privacy and instances like cheating or fraud, many of the long-distance learners prefer social media platforms for their education. Apart from this, many experts teach on social media for free. This helps them to grow more and get more views. On the other hand, such options on social media influence learners to educate themselves.
Platforms like LinkedIn, Facebook, Twitter, Instagram etc. have become common learning tools.
Influence of Social Media on Customer Behaviour?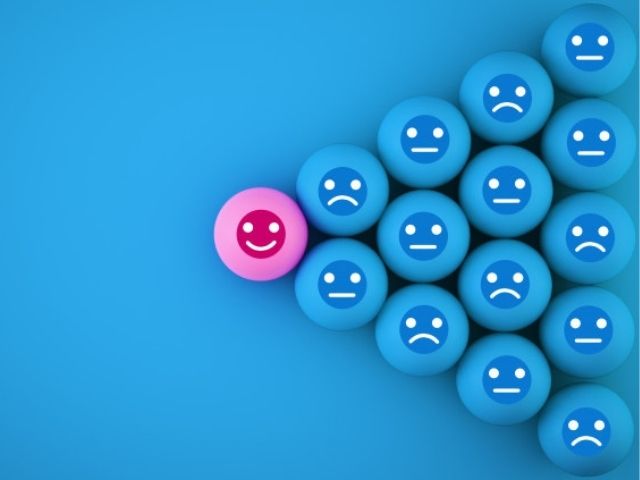 Social media is a wonderful platform to advertise products and services. By doing this, a company can target potential customers. In the previous section, we have discussed how influencers and companies use social media platforms. In this section, we will discuss how social media influences on customers and their viewpoint for a product? Social media influences customers and their behaviour.
When customers have any query related to a product, they usually reach out the inbox of the social media platform, run by a company. They see it as the fastest way to get an answer. The frequency of answering a customer in the inbox can influence and encourage other customers to reach out to a company. Answering queries and posting informative posts on products can influence customers and help them realize that you care.
Social media polls about a company or its product can also influence customer behaviour. If they notice a higher rating of a product, they can trust it easily. Social media influence the customers which can ultimately make an impact on the companies too.
Influence of Social Media on Society
What impacts society the most? – Its people. Society is all about people and acceptance. Everyone wants to feel accepted in society. However, except for the people, social media influences society too. So many social media users are available on almost all the prominent social media platforms including Facebook, Twitter, Instagram, etc. Feeling accepted is very important for people of every age, whether they are teenagers or adults. Undoubtedly, social media influences people in one way or another.
When people have an online presence on social media platforms, it helps other people to find them and connect with them. On the other hand, social media influences people and give them the satisfaction of feeling involved and connected with the society.
When users support a cause or raise their voice against an issue, through social media, they influence many of their followers to do the same. Many of the social issues are raised on social media platforms on a daily basis. With every social media feed, people get more information in their area of interest. Social media influences people to focus more on their interest by suggesting them similar types of information. It helps them stay connected with society, their interest and encourages them to interact with the people who have the same interests as them.
Social media influences its users to support causes and donate to charities. Through this, people not only feel good about donating for a good cause, but it also helps the people on the other side. Social media has a huge impact on our society. It combines the interests of people, helps them create a social circle of their own, where they can share ideas with each other. Whether it is about a game that people are crazy about or memes that make them laugh and relate themselves with the same. social media influences our society in plenty of ways.
The Challenges of Social Media
Like a coin has two sides, along with the uncountable advantages of social media, it does have a few challenges. There are so many incidents which have proved that the social media platforms come with serious challenges which affect the morale of our values. Social media has been blamed for so many ills that have been around since its evolution. The negative influence of social media has some adverse effects on people. Apart from all the good reasons, social media influences people to compete with each other. Let's take a look at the challenges of social media.
Cyberbullying
Almost 60% of the social media users are teenagers. They have a need to fit in the box, become popular, and do better than others. Whether it is Facebook or Instagram, Twitter or Snapchat, there is a race going on. They want to grow up too fast and expand their social circle in the online world of social media.
Cyberbullying has become common on social media platforms. Many of the teenagers are being targeted and bullied on these platforms. Not only this but, these platforms are used by many teenagers for spreading rumours, sharing private videos and pictures with the objective of destroying the reputation of others and blackmailing others. However, this is not just the case of teenagers. Many adults do the same with the aim of blackmailing others. Indirectly, social media influence people toward cyberbullying. Clearly, one of the major drawbacks and challenges of social media is to fight with cyberbullying.
Lack of Secrecy
For any individual, irrespective of their gender and age, privacy and confidentiality of private information is utmost important. However, on social media, the scenario is totally different. Social media users face threats like online stalking, identity theft as well as misuse of their private information. Social media influences such behaviour. In most cases, the blame goes on to the victim and not the predators, as people tend to share contents like private information and pictures publically. When they share such information and make it visible to the public eye, they open gates for others.
Why such things happen? The answer to this is, many social media users do not have the complete understanding of using social media platforms. On the other hand, they lack the understanding of how the public and private elements on a social media plaform actually works? Hence, when private content is shared publically on social media, everyone has access to it.
The "Resharing" culture of social media has a prime role here. Social media influences people to re-share content on their pages. When something good happens, people share it on their wall, and in the same way, the resharing takes place if someone's private content is posted on these platforms. So by the time, user deletes the private content, its is usually too late, as there is a higher chance of that data being reshared already. This can cause a lot of troubles in the personal and professional lives of people.
Conclusion
Social media is a great way to reach people and interact with people, influence them, learn and earn. Social media influences people, business, work culture, politics and so much more in different ways. The influence of social media on society is clearly visible. On the other hand, the absence of social media, the social, political, and ethical ills might visibly minimize. Although we can see a balance in the darker and the brighter sides of the social media.
On the other hand, maintaining the balance and overshadowing the darker side of social media depends on the masses that use it. Social media brings up societal issues and increases awareness. On the contrary, it has some cons too. Social media has influenced its users to express their concerns by using smartphones and computers. Instead of actively participating in a campaign, people can voluntarily support causes. With a certain amount of positive influences of social media and the challenges that we have discussed, it is still influencing people in one way or other.
Like a coin, everything has two sides and as a society of educated and compassionate people, it all depends on us. Ultimately, we can decide how social media influences us in doing things. It is important to understand what can intimidate us in doing wrong or encourage us in doing the right thing. Do some thinking and let us know!
I am a UI Developer & Digital Marketer, working towards personal and my own startup brand building. I love & have a great passion for teaching and coaching & hence ready to take up every task of knowledge spreading. Moreover, I am a foodie and a decent cook myself. Always experimenting with food items.