Work from home, Self-quarantine and Social Distancing! 2020 hasn't been the year we all were expecting it to be. With the global pandemic; COVID-19 striking the world, many businesses are closed and announced bankruptcy. Lots of people have lost their jobs and now struggling to meet their basic needs.
On the other hand, many businesses shut their doors and employees have been home-bound. Work from home has become a common term nowadays. The contagious disease has forced people to self-quarantine themselves and follow social distancing. In the weary situations of the pandemic, many businesses around the globe have been supporting remote working.
Due to COVID-19, many people are remotely working from home with their partners, kids, and pets. Not just the employees and employers but the students are also attending colleges and schools remotely.
On one hand, while some people are enjoying remote working by adapting to the temporary but new normal, many people are struggling to cope up with working from home. This is a big change in the lives of many people. Let's take a look at the whole situation. Shall we?
Work from home? How is it?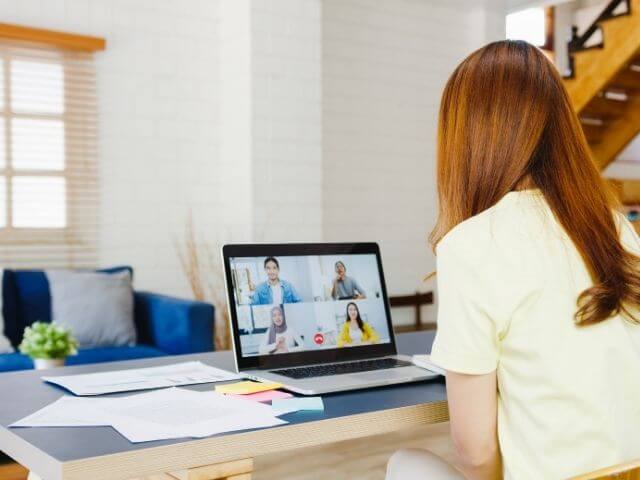 Working from home or remotely working and not going to the office can be a challenging task for many. While some are enjoying spending time with their family, some are struggling to manage their life. This new normal has affected the social life and work-life balance of many. Due to the contingency of Covid-19, it is harmful to stay in public, surrounded by people.
Due to the situation, employers across the world are instructed to bend some rules and allow employees to work from home. However, this rule is not applicable to many industries where the physical presence of the employees is necessary to carry out jobs.
On one hand, sectors such as IT, Software Development, Teaching & Distance Learning, Administration, etc. have the liberty to work from home. On the contrary industries like Healthcare, Construction, Hotel, Travel & Tourism, Police etc. does not have job type suitable for working from home.
Although a doctor can always give telephonic and video consultations to a patient on a phone, that does not mean that the entire healthcare industry could do the same. In the same way, if we talk about the Banking & Financial sector, some might require to work from home however others might have an obligation to work from their respective offices.
Advantages of Working From Home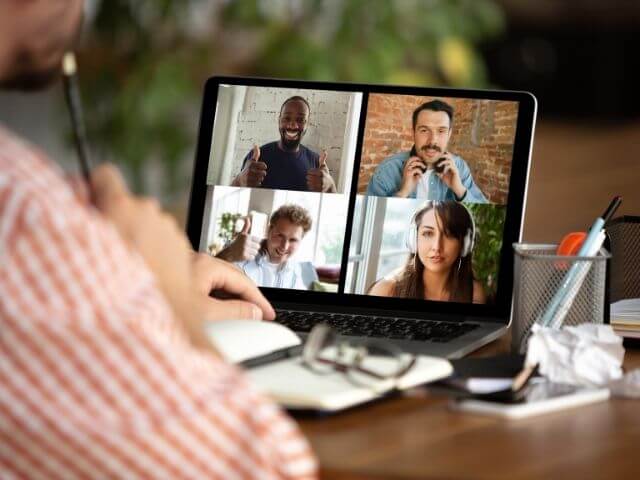 Working from home can be bliss for many people. Many employees work for more than 10 to 12 hours a day and do not get to spend time with their families. They lack to socialize which can impact their lives in one way or other. In this scenario, working from home is definitely a great way for them to socialize and spend some time at their homes. When nobody is looking over your shoulder, a sense of freedom is definitely there. Some people find remote working more productive than working in offices. Let's look into some more advantages of working from home.
Flexible Schedule: Work from home allow employees to take short breaks at any moment of the day. Any time can be your lunch or snack time.
Flexible Environment: Away from the chaos and noises, you can set up a quiet space and enhance your work efficiency during remote working. You can either sit at your desk and work or stay in bed all day and work. The choice is all yours!
No More Formal Clothes: Not wearing formal and staying all day in your PJs. Undoubtedly, this is one of the best things about working from home. You do not have to wear formal clothes as long as you are working from home. However, during video conferences and meetings you need to wear something more than just casual clothes. But as long are you are free to wear anything and work from home, it is all good.
Work-Life Balance: Balancing your work and personal life is like killing two birds with one arrow. Imagine a pile of laundry waiting for you, but your work schedule is too hectic and the pile of clothes is on the verge of becoming Mt. Everest. Working from home makes it easy for you to complete your office work and still allows you to perform household chores. Dumping clothes in the washing machine, let it wash your clothes while you do your work. Isn't it convenient?
No Office Distractions: Working from home helps you avoid gossiping and debating with your coworkers. It actually helps you to work more efficiently and urges you to complete tasks sooner.
No More Crowd and Traffic: Remote working means working from a residential and less crowded area. That means no more sirens wailing outside your windows and disturbance by transportation.
Financial Aspects: Remote working means saving money! Staying at home and working helps you save fuel as you do not have to drive or wait to see the red light turns green. Secondly, working in an office means ordering expensive lunches and beverages. At home, you can prepare food, tea, and coffee without spending an extra penny and save big time.
More Time With Family: What is the biggest bliss of getting time to spend with your loved ones? Working from home allows you to stay with your family and at least enjoy snacks and lunchtime with them.
Disadvantages of Working From Home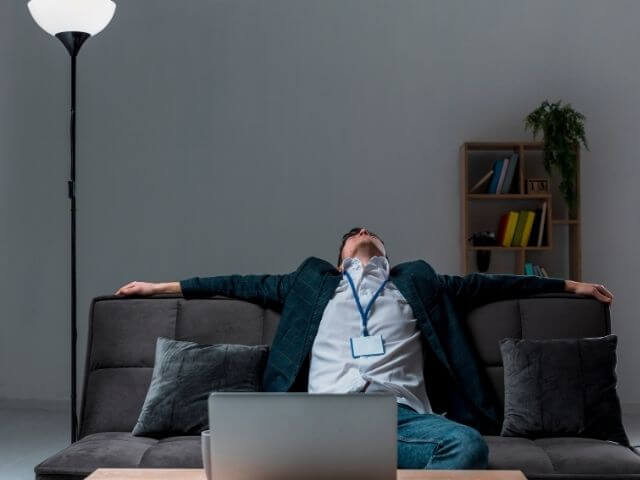 Undoubtedly, remote working is pleasant for many and there are numerous advantages of working from home. But like the two sides of a coin, there are also some disadvantages of working from home. Employees might have many reasons not to work from home. Even though working from home saves you from a lot of work-related distractions, it still has some cons.
Working from home can be difficult and challenging for many people. Not everyone has the same thought process about remote working. While some people find working from home very relaxing and full of freedom, going to the office is an escape for many. People who work at amazing offices have great colleagues, and friends at the office might have different opinions about remote working. Many people want to reconsider working from home. Even though some people do work from home, there is a lack of personal time. But why? Why working from home is bad for you and what are the reasons not to work from home?
Let's take a look at some of the major downsides of remote working.
Limited Setup: Working from home has a few limitations and these might affect the comfort level of a person while working. Lack of gadgets can affect the work proficiency of people. Not every person has a home office and when people work from home, they might not have a proper desk to work. Apart from this, many people have limited space at home, due to which they cannot afford to stay in a separate room for working. On the other hand, most people have the habit of working using two monitors or screens. However, doing so is not possible while working from home. This makes working a bit tough and definitely time-taking.
Slow Internet Access: Fast and stable internet access is very important for any job. While working from home, the same is required by every person. However, some people have a poor internet connection and they might want to reconsider their internet operator. Some work just fine, but while working, stable internet access is a must. On the other hand, some people reside in areas where network connectivity is poor, and they cannot do anything about it. This affects their work timing and proficiency as well.
Working Around Children and Family: Undoubtedly, working from home is bliss for those who get to see their children and spend time with them once a week. However, remotely working with children at home also have some disadvantages. Due to the pandemic, nurseries and schools are closed and the children are also getting education through the internet during the lockdown. Not having a home office can affect the efficiency of workers, due to constant distractions and disturbances.
Burnout: There is a higher chance of Burnout while working from home. When you go to the office, you have a fixed time to go in, although you might come back late. But once you are out of the office, you are done for the day. However, people can still experience burnout while working from home, due to the extra workload on them. During the lockdown, many of the companies had to remove their employees in order to cut costs and save themselves from getting bankrupt. In this situation, other existing employees need to work more and as a result, they get all tired and exhausted.
Willpower Is Challenged: Working from home can be challenging for your willpower. It not only affects the concentration of those who are working remotely, but it also tempts them to do other stuff. You might have been working on a project and then taken a break, and you might not realize when a 5-minute break transformed into an hour-long episode on Netflix.
Difficult To Maintain Schedule: No matter how much fun working from home is, maintaining a routine is itself a task. When you go to the office you have a different routine and even after trying hard, many people fail to maintain the same schedule when they work from home. Mirroring the same schedule can be difficult. At the same time, many people tend to start their day a bit late while remotely working. This directly affects their whole day schedule.
Power Naps: Undoubtedly, this is one thing that every person needs whether they work from home or not. Taking naps to clear and de-stress your mind can have many advantages. However, in the case of remote working, your subconscious mind is less concerned about the atmosphere you are working in. It knows that you are not in the office and your superior cannot scold you or insult you in front of the whole office. The absence of fear of being caught is a disadvantage here. You never know when a 5-minute nap can accidentally last to 40 minutes.
Boredom is Boring: When you stay at the office and work there, you know you might have some interesting conversations with your colleagues. But staying from home can be boring.
Slow Work Progress: On one hand, some people can become extremely productive during work from home, and some might become dull and slow. Sometimes the office has the excitement and energy which you cannot feel at your home.
Long Waiting For Responses: With all of your colleagues working from home, one of the most tiring and frustrating things is waiting for their response. When you work at the office, you can always go to your colleagues to get the answers, but remote working puts a limitation on the way you communicate with them.
Work-Life Balance – Management Is The Key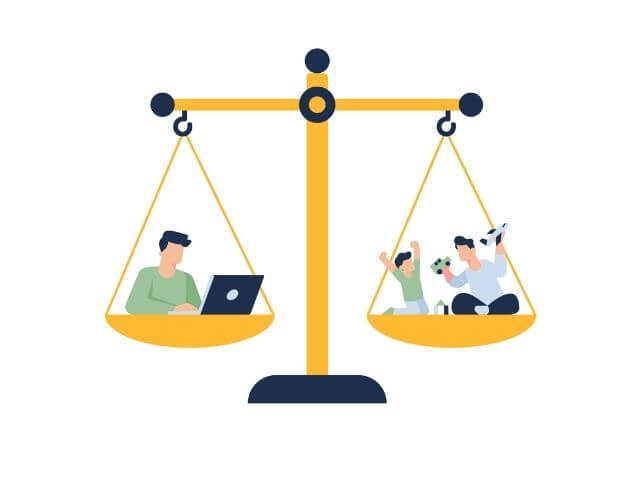 Work from home is the necessity of the hour. With the dangerous pandemic around us, we need to understand and accept work from home as a new normal for a while. While we understand the pros and cons of working from home, we also need to identify the factors that are affecting the lives of many people. We need to know how working from home is ruining social and family life and the ways we can come together and cope with it.
Separating work life and family life is an important aspect, especially for those who have been working remotely. If you are working from home, here's what you should do.
Make a proper schedule and follow it. Establishing a healthy routine will not only help you to work efficiently, but it is also crucial for your mental well being
Make a proper work plan for a week and try to follow it. If it works, great! but if it doesn't, you will know what changes you need to make it work.
If your company allows flexible working hours, set that time for work and use the free time to complete other work.
If your company does not allow flexible working hours, then follow the same morning routine as you did when you used to go to the office.
Start working on time, this way you will be able to finish your work by the end of the day. Starting late will affect your entire day and you will not have free time for your family and yourself.
If you have children, spend time with them during your break, so that they can cooperate with you.
What companies should do, while their employees work from home
Make sure that every person has stable internet access
Support your employees by raising their salaries.
Allow them to use the gadgets from offices, and at the same time, make sure they know, it's their responsibility to return the gadgets in a good condition.
Allow flexible work timings to those who are okay with it. Some people prefer working at night, while some are okay with working in the daytime.
Counselling is very important for those who are working from home. Some people are with their families and some are all alone. In this situation, a counsellor can help them, if they are going through any kind of stress at work.
Make communication easier for them. Take access to the best video conferencing, chatting, and calling applications.
If employees need help to take care of medical or financial issues or their family members, allow them. Asking them to resist taking an off during a medical, financial or personal crisis can affect their mental well-being.
Conclusion
As discussed above, work from home can be a tough task for some while others may enjoy remotely working. As we are on the path of adopting this as a new normal, it is important to manage time and schedule accordingly. It could be a bit tiring and time-taking for a while, but trusting that this is not going to last forever, might help you to go through it.
Work from home will not only help you to work efficiently, but it will also give you plenty of time to spend with your family. By the time this ends, you will be a pro and have a lot of experience in remote working, which will help you to take any good opportunity in the future.
Working from home can be both fun and painful. It depends on how we see it. As it has become the new normal for us, it is necessary to adapt to it and learn whatever we can, from these hard times, that we have been facing for almost a year. Let us all hope that we get past this situation and by the time we are going through it, let us grow through it. I leave you with thoughts of great health and amazing work-from-home time. Adios!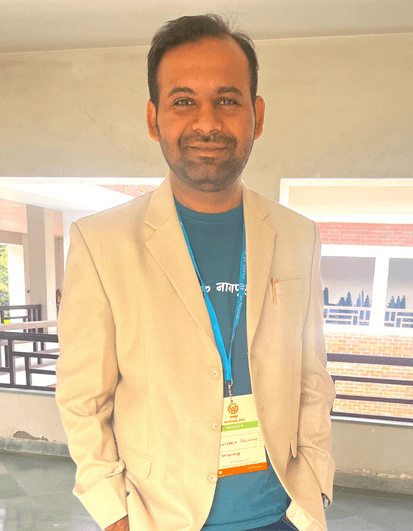 10+ Yrs Experienced Skill Development Trainer | Educator | Digital & Content Strategist. Helping freshers and graduates make sound career choices through practical consultation. Guest faculty and Digital Marketing trainer working on building a skill development brand in Softspace Solutions.