You've probably heard it a million times before!
The way organisations work today has been radically altered by digital technology. Marketing firms now take a very different approach to their ad campaigns. Online marketing benefits everyone, not just big enterprises and brands.
As a result, businesses are increasingly turning to the digital world to raise brand awareness, make an impact, and attract customers. Digital marketing for small businesses can help them grow online and make their presence felt in the digital space.
Impact due to COVID-19
Due to the COVID-19 pandemic, small businesses are looking for ideal opportunities to stay afloat.
Digital marketing for small businesses can assist in extending their reach and revenue, despite the present lack of physical options and a greater reliance on the digital world.
Businesses are expected to spend $1.3 trillion on digital marketing this year, according to estimates released at the start of 2020. However, due to the coronavirus's effects, this is expected to change as firms decrease expenditures.
Digital Marketing for small businesses? The strategy
Examine your consumers' internet habits to see where they spend their time. Your digital client base might not be the same as the one you're used to. When determining which digital marketing methods to pursue, your money will be a major consideration.
Some techniques are tough to quantify, but stick to your measurement method—one recommendation is to compare money made during certain marketing campaigns to income earned during other marketing campaigns.
Create a Google My Business listing
Creating a "Google My Business" listing is one of the most basic internet marketing strategies we can recommend. If you're not familiar with this listing, simply search for a business on Google.
This is probably the easiest way to optimize digital marketing for small businesses on a local level. Google My Business is an exceptionally beneficial tool to convey critical information about your company to potential or present clients.
Once you've finished your listing, you'll have a long-term digital marketing strategy in place thanks to Google—just remember that if any of this information about your business changes, you'll need to update your listing to reflect the changes.
Build a Strong Social Media Presence
Small businesses should use social media to reach out to their clients because direct face-to-face communication is very much limited in this COVID situation.
The majority of small businesses marketing strategies include social media. Almost every small business (88%) spends money on social media. For various firms and generations, social media has become an integral part of many digital marketing efforts.
Video Marketing is the new normal
Because videos cause the typical visitor to spend 88% more time on a website, using them can help small businesses dominate the digital marketing circuit. Although more than half of customers want to see more video content from the companies they like, just roughly a third of small businesses (32%) expect to increase their video marketing spending this year.
Video marketing can be strong too in digital marketing for small businesses. If you have the creativity to show off your product, you can use it to attract potential customers with targeted marketing strategies.
Mobile Marketing
Whether a consumer is searching for a product or company, comparing prices, or purchasing a product, their experience is primarily shaped by their mobile device. Mobile marketing is must-have in digital marketing for small businesses' strategy.
Mobile marketing aims to reach customers via text messaging, social media, websites, emails, and apps on their smartphones or tablets. Businesses can use technology to target customers depending on time or place, such as sending customers a coupon code as they walk into a store.
Encourage customers to leave online reviews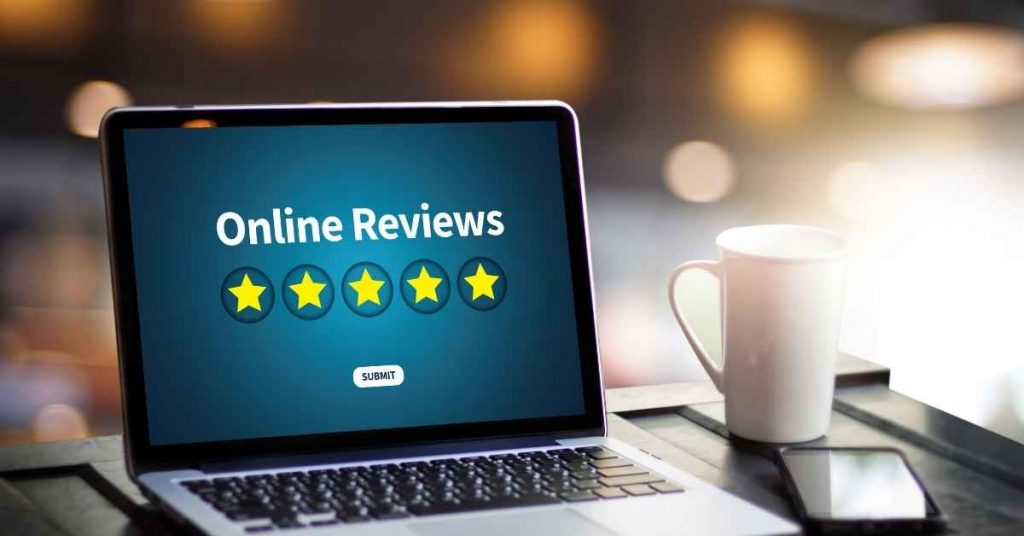 One of the best and most cost-effective digital marketing strategies? Encourage customers to post reviews online, and keep your company's profile on review sites up to date. Any strategy on Digital marketing for small businesses must include Google My business as the primary tool to get local exposure.
You may claim your business profile on review sites like Yelp, TrustPilot, and others, just like you may claim your business listing on Google or another local site. You can encourage your consumers to leave reviews by posting signs in your location and including links on your website or in your emails.
Then you'll want to keep an eye on your reviews and respond immediately to any unfavourable ones. Ideally, you'll want to keep your rating at four stars or higher.
Having stated that, there are two types of wins you can get from this strategy.
You can continue to create a relationship with existing customers and connect with them.
You can also utilize their reviews to attract and persuade additional potential customers to visit or buy from your company.
Digital advertising to market to your target audience
Although organic SEO and social media methods have been mentioned in some of the digital marketing recommendations thus far, it's crucial to know that these strategies have limitations. The competition and flow of promotions and posts, in particular, can make it tough to stand out in the digital arena, especially for startups or newcomers.
As a result, if you're ready to spend a little money, it's worth looking into digital advertising—whether on social media, Google, or other websites—to make sure your company is reaching the proper people. You'll be able to choose the correct keywords, target your unique audience, and zero in on those potential clients who are most likely to want what you sell with any of these digital advertising methods.
Along similar lines, you can target people in your local area, a specific age group, a speciality market, and more with digital advertising. If you want to advertise on Facebook, you may utilise the Facebook Ads platform, which allows you to be quite specific about where your ads appear and who sees them.
Need a helping hand? Hire an in-house resource
Small firms rely on in-house resources to come up with innovative digital marketing strategies.
The majority of small enterprises (63%) rely on in-house personnel who perform digital marketing services alongside other duties. Only 16% of small businesses have personnel dedicated only to digital marketing.
Using the staff your firm currently has for digital marketing is a smart alternative for organisations trying to save money during this economic crisis. Those employees are also the most knowledgeable about your services and products.
In today's environment, recruitment and recruiting are on hold for the majority of firms to save money, and many organisations are becoming entirely remote, thus many organisations are relying on their own employees' digital marketing capabilities.
Some great tips would be
Make your website mobile-friendly.
Make a Google My Business page for your company.
To use digital marketing effectively, you must first understand your clients and target demographic.
Invest in local marketing.
Incorporate content marketing into your SEO approach by starting a blog.
Choose the social media platform that is most appropriate for your company.
Customers should be encouraged to post online reviews.
Create a dependable email list and use email marketing to your advantage.
To sell to your target demographic, use digital advertising.
Spend your money wisely.
Remember to pay attention to customer service and reply to online feedback promptly.
Keep an eye on your campaigns and make adjustments to your plan depending on what you've learned.
To conclude
When small businesses initially start, their main concern is usually how to get their first clients in the door. Traditional types of advertising, such as print ads and coupon mailers, as well as large signage on the side of the road, may be used.
While this method may bring in a small amount of revenue, there is a better and more convenient way. Small enterprises should think about the vast online market of potential customers.
This large marketplace should not be overlooked by any small firm, regardless of how fresh it is. Thus the proper plan of Digital marketing for small businesses can help them grow online and reach a much wider audience with small expenses.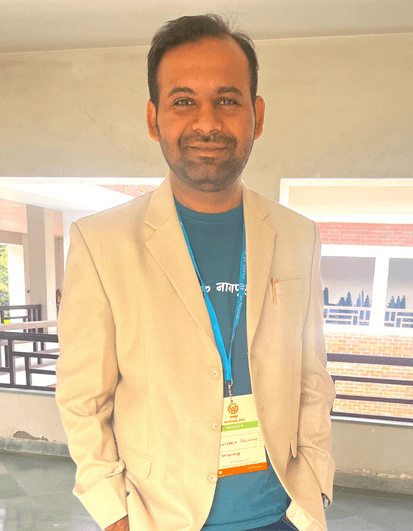 10+ Yrs Experienced Skill Development Trainer | Educator | Digital & Content Strategist. Helping freshers and graduates make sound career choices through practical consultation. Guest faculty and Digital Marketing trainer working on building a skill development brand in Softspace Solutions.